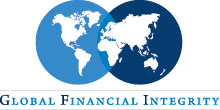 Kenya
At the end of 2020, GFI organized a series of Swahili radio shows with support from the Norwegian Agency for Development Cooperation (NORAD). These shows were aimed at building community knowledge and understanding of illicit financial flows (IFFS) and the connections to corruption and beneficial ownership. These shows were broadcast during prime time on popular radio station Kaya FM on a programme called "Fataki ya Ukweli."
GFI Hosts Radio Show on Illicit Financial Flows
The first show of the series took place October 25 at 4:30pm and featured GFI Africa Policy and Outreach Coordinator Francis Kairu, Kwale County chief officer Mr Juma Nzao and Ethics and AntiCorruption Commission (EACC) Assistant Director Philip Kagucia.
This show covered the following topics:
Financial and economic crime and the relations to illicit financial flows
Drivers of IFFs e.g. corruption, Money laundering, wildlife trafficking & tax evasion
Different roles county government, civil society, and enforcement institutions can play to reduce IFFs
Links between IFFs and service delivery, especially at county level
Enforcement measures under several laws such as the Anticorruption and Economic Crimes Act and the Proceeds of Crime and Anti-Money Laundering Act.
Case studies in Kwale e.g. on natural resources (Titanium, Niobium etc.)
Radio show on Beneficial ownership in Kenya
The second show was held on November 22 at 4:30pm to discuss Beneficial Ownership in Kenya. Panelists included GFI's Francis Kairu, the Kenya National Commission on Human Rights (KNCHR) Regional Services Officer and Lawyer Jeremiah Mwarandu, and Transparency International Kenya (TI-K) Programmes Officer Philip Mutio.
This radio show addressed the following topics:
What is beneficial ownership?
The importance of beneficial ownership for the country/county/ordinary citizens
How is beneficial ownership related to corruption?
How is beneficial ownership related to human rights?
New laws regarding beneficial ownership in Kenya
What is the beneficial ownership registry?
Case studies on beneficial ownership in Kenya
How Illicit Financial Flows Affect Communities in Kwale
The third show was organized with Transparency International Kenya (TI-K) and Haki Yetu on December 6 at 4:30pm to highlight the effects IFFs have on local communities. Francis Kairu was joined by the Senior Regional Officer for TI-K Mary Maneno, and the Programs Officer for Lands and Housing for Haki Yetu, Furaha Charo.
The show addressed the following areas:
How different communities within Kwale have been impacted by IFFs from their own perspective
The gender impacts of IFFs
How policies could be made responsive to the needs of communities
Recommended changes that can be transformed into policy demands.
Real community clusters affected by IFF's e.g. women/minority communities/fishermen etc.