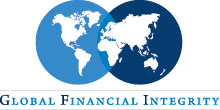 DC Forum
To dismantle the secrecy and financial architecture that perpetuates corruption and tyranny by oligarchies and criminals who undermine democracy and free enterprise.
The FinCEN Files shows that the system as currently designed and enforced is not doing an effective job of keeping criminals and corrupt officials out of the global economy.
Read More »
The costs of offshore finance are borne by the developed and developing world alike.
Read More »
Charles Davidson, a member of the DC Forum's Executive Committee, interviews offshore expert Raymond Baker, Founding President of Global Financial Integrity, on Baker's history of investigating offshore tax abuses and his call to de-create the offshore system.
Read More »