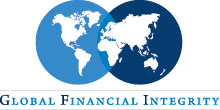 About Us
Global Financial Integrity (GFI) is a Washington, DC-based think tank, producing high-caliber analyses of illicit financial flows, advising developing country governments on effective policy solutions and promoting pragmatic transparency measures in the international financial system as a means to global development and security.
Every year, trade misinvoicing (i.e. trade fraud) creates a value gap of hundreds of billions of dollars in emerging market and developing countries which, due to massive losses of related duties and value-added taxes (VAT), has a corrosive impact on their economies and their ability to reach the 2030 Sustainable Development Goals.
The Beginning
In 2005, Raymond Baker, an international entrepreneur-turned-scholar, argued in his book, Capitalism's Achilles Heel: Dirty Money and How to Renew the Free-Market System, that illicit financial outflows—facilitated by secrecy in the global financial system—are bleeding developing countries dry.
Mr. Baker founded Global Financial Integrity in 2006, with the aim of quantifying and studying the flow of illegal money while promoting public policy solutions to curtail it. In 2008, GFI published its first groundbreaking economic analysis of illicit financial flows leaving developing countries and has since been recognized by policymakers, academics and media as an authority on combatting financial crime.
Leading the Way
Since then, GFI has been a leader in the policy debate surrounding illicit financial flows, and in particular, trade-related illicit financial flows. Our work is routinely cited at the highest levels: by international institutions such as the United Nations, the OECD and the African Development Bank, and by international figures such as former US Secretary of State Hillary Clinton, former South African President Thabo Mbeki and former UN Secretary General Kofi Annan.
We've worked closely with policymakers in Western economies including the United States, United Kingdom and Norway and at international fora such as the G20, OECD and the FATF to curtail opacity in the global financial system. Likewise, we've worked on the ground in the developing world with the governments of Guatemala, Ghana and India, among others, to improve financial transparency and fight illicit financial flows domestically.
GFI is committed to constructively engaging with policymakers worldwide to develop effective, pragmatic policy solutions to address illicit financial flows. We take pride in basing our analysis on the highest quality research and expertise.