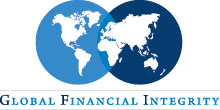 Anti-Corruption
Providing research, advocacy and policy solutions on anti-corruption is a key part of GFI's work. Not only does corruption generate illicit financial flows, it also promotes other illicit activities that negatively impact governance, economic development, and security. Tax evasion, natural resource crime and other transnational crimes can all be facilitated by corruption. 
Addressing corruption is complex because it requires effective engagement with stakeholders including governments, civil society groups, international organizations, and the private sector.  GFI's work on anti-corruption includes convening diverse stakeholder groups, advocating for beneficial ownership transparency, improving trade integrity, providing legal/regulatory technical assistance to governments, and conducting research on anti-corruption best practices.  
Impact of Corruption
In 2020-2021 GFI has undertaken a large anti-corruption research project for the U.S. State Department analyzing corruption trends across Latin American and Caribbean countries. The project began with hundreds of stakeholder interviews to understand the mechanics of corruption in different country contexts, tracing how money and value moves through political systems and economies. The project then analyzed legal and regulatory tools to address corruption and whether they have been effective. The project will conclude with recommendations to address current gaps and more effectively curtail corruption. 
Beneficial Ownership Transparency and Anti-Corruption
Beneficial ownership transparency is a key tool in the fight against corruption and other financial crimes. Disclosing the real person, or "beneficial owner", who profits from or controls a company makes it harder for criminal actors to hide behind anonymous shell companies. Beneficial ownership transparency is important for public and private sectors alike. As an anti-corruption tool, it allows greater transparency over public procurement and contracts. As a law enforcement tool, knowing who is controlling companies prevents bad actors from maintaining plausible deniability and operating with impunity. And for all people and companies, knowing with whom you are doing business enables good actors to make informed decisions about a deal or transaction, making it easier to manage potential risk.
GFI worked, as a key member of the FACT Coalition, to advocate for beneficial ownership legislation in the U.S. In December, 2020, after ten years of work, the Corporate Transparency Act was passed and will help eliminate anonymous shell companies in the United States. This was, by far, the most significant anti-money laundering legislation passed since the Patriot Act in 2001. 
By working with lawmakers, private companies, media outlets and civil society organizations, GFI advocates for increased beneficial ownership transparency. This work extends outside the U.S. as well, with GFI working in Colombia and Kenya to advance beneficial ownership legislation. In the fall of 2020 Colombia introduced a bill to increase transparency and create a central registry of company ownership.  
Trade Integrity and Anti-Corruption
In Uganda, GFI works with partners to advocate for anti-corruption and financial transparency reform in the mining sector. In 2019, GFI and partner ACODE provided comments on Uganda's draft mining and mineral bill, which would update the 2003 mining law. GFI addressed fair and transparent procurement, contracting and licensing processes, beneficial ownership standards, corporate board governance of Uganda's state-owned enterprises, and management of risks of politically exposed persons in the mining sector. These changes would fight corruption and improve transparency in the mining sector in order to reduce illicit financial flows. 
Global Financial Integrity is part of the UNCAC Coalition, which consists of over 300 civil society organizations in over 100 countries committed to promoting the ratification, implementation and monitoring of the UN Convention Against Corruption.