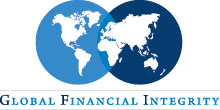 Advocacy
Global Financial Integrity (GFI) has worked tirelessly since its inception to engage with governments, multi-lateral institutions, civil society organizations and journalists to advocate for policy and legislative changes to ensure the functioning of a more transparent and robust financial and trade system. GFI's long term advocacy goals are to address the systemic weaknesses in the international financial architecture; to help developing countries capture more domestic resources in pursuit of national development; and to highlight the role developed countries play in facilitating illicit financial flows.
Since its founding in 2006, GFI has been at the forefront of raising awareness regarding the wide-ranging effects of illicit financial flows to the financial system and global economy, as well as the exacerbating effects on cross-cutting issues such as human and environmental rights, gender equality, and sustainable development.
Among our advocacy work, we are proud to highlight our role in the following:
Produced the first

global estimate

of trade-related IFFs for all developing countries 

Pushing for inclusion of illicit financial flows in the UN 2030 Sustainable Development Goals (See Goal 16.4.1)

Founding member of the 

Financial Accountability and Corporate Transparency (FACT) Coalition

 and the 

Financial Transparency Coalition (FTC)

Produced a report on

IFFs

in Africa leading the UNECA to call for a panel to investigate

Member of the High-Level Panel on Illicit Financial Flows from Africa

Influenced the

G8 Communique

which included references to tax evasion, trade and transparency

Member of the UK's Joint Money-Laundering Intelligence Task Force – Trade Based Money Laundering Working Group
A full list of our leadership roles, partnerships and collaborations can be accessed here.
Advocacy Strategy
GFI's approach to advocacy is underpinned by a six-pronged strategy:
Produce cutting edge analysis that showcases the negative impacts of illicit financial flows on national and international economic development

Use this evidence-based research to recommend specific policy and regulatory asks that are reflective of country specific context and needs.

Augment and support efforts to inform, shape and build consensus around specific, regulatory and policy asks

Argue for the inclusion of gender, human and environmental rights-based perspectives when advocating policies related to countering illicit financial flows

Work in close partnership with local civil society organizations around the world, emphasizing mutual capacity building and developing work streams.

Advocate policy changes to governments, industry representatives, multi-lateral institutions, researchers, and other relevant policy stakeholders so that countries, regional bodies and international organizations take unilateral and multi-lateral steps to improve the prevailing norms that facilitate financial and commercial opacity.
GFI's advocacy efforts span the globe and targets multilateral organizations. In addition, GFI works with local country partners in the U.S., Belize, Colombia, Ghana, Kenya, and Uganda. In each country, GFI's advocacy efforts center on the vehicles, methods and enablers that permit the movement of illicit financial flows and on creating campaigns to promote beneficial ownership, curtail trade misinvoicing and advocate for the creation of multi-agency government teams to address tax evasion, transnational crime and corruption. Beneficial ownership reform is at the very heart of understanding how illicit money moves through the financial system, while the trade misinvoicing is a primary method for the abuse of the trade channels.
In addition to cutting edge research, GFI produces a wide-range of content intended to disseminate information effectively to different audiences. GFI produces videos, factsheets, letters to government officials, and more as part of this advocacy. As part of promoting our content, GFI hosts events with key voices and stakeholders to present research and provide recommendations. As a key voice in the field of financial transparency, GFI is often asked to participate in panels regarding our key areas of expertise. This work increases GFI's impact by advocating for specific policy changes, broadening the audience GFI is able to reach, and convening a variety of stakeholders, officials and journalists.
Coalition work is an integral part of Global Financial Integrity's advocacy program for financial transparency and reform. GFI is proud to be a founding member of both the Financial Transparency Coalition (FTC), the Financial Accountability and Corporate Transparency (FACT) Coalition, the Global Coalition to Fight Financial Crime and the SDG 16 Data Initiative. 
Coalition work allows GFI to expand our impact and audience while combining forces with similar organizations to work towards a common goal. 
GFI hosts events with key voices and stakeholders to present research and provide recommendations to decision-makers on how to make changes that accomplish our goals. These events convene government officials, multilateral institutions, civil society organizations and journalists.
GFI staff are pleased to participate in a variety of engagements–webinars, panels, roundtables, trainings, etc.–hosted by governments, multilateral organizations, civil society, the private sector, the media, and more–to share our work and advocacy goals.