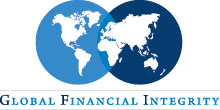 Advocacy
Global Financial Integrity (GFI) has worked tirelessly since its inception to engage with governments, multi-lateral institutions, civil society organizations and journalists to advocate for policy and legislative changes to ensure the functioning of a more transparent and robust financial and trade system. GFI's long term advocacy goals are to address the systemic weaknesses in the international financial architecture; to help developing countries capture more domestic resources in pursuit of national development; and to highlight the role developed countries play in facilitating illicit financial flows.
In the years since its founding in 2006, GFI has been at the forefront of raising awareness regarding the wide-ranging effects of illicit financial flows to the financial system and global economy, as well as the exacerbating effects on cross-cutting issues such as human and environmental rights, gender equality, and sustainable development.
Among our advocacy work, we are proud to highlight our role in the following:
A full list of our leadership roles, partnerships and collaborations can be accessed here.
Advocacy Strategy
GFI's approach to advocacy is underpinned by a six-pronged strategy:
Produce cutting edge analysis that showcases the negative impacts of illicit financial flows on national and international economic development
Use this evidence-based research to recommend specific policy and regulatory asks that are reflective of country specific context and needs.
Augment and support efforts to inform, shape and build consensus around specific, regulatory and policy asks
Argue for the inclusion of gender, human and environmental rights-based perspectives when advocating policies related to countering illicit financial flows
Work in close partnership with local civil society organizations around the world, emphasizing mutual capacity building and developing work streams.
Advocate policy changes to governments, industry representatives, multi-lateral institutions, researchers, and other relevant policy stakeholders so that countries, regional bodies and international organizations take unilateral and multi-lateral steps to improve the prevailing norms that facilitate financial and commercial opacity.
In-Country Work
Our ongoing advocacy efforts currently span three continents and four countries, specifically the United States, Kenya, Uganda and Colombia. In each country, GFI's advocacy efforts center on the vehicles, methods and enablers that permit the movement of illicit financial flows and on creating campaigns to promote beneficial ownership, curtail trade misinvoicing and advocate for the creation of multi-agency government teams to address tax evasion, transnational crime and corruption. Beneficial ownership reform is at the very heart of understanding how illicit money moves through the financial system, while the trade misinvoicing is a primary method for the abuse of the trade channels.
In the US, our efforts in partnership with the FACT Coalition over the last decade have focused on raising awareness among legislators and the media about the need for new rules to prevent anonymous shell company formation.
In Colombia and Uganda, our advocacy efforts in collaboration with the Centro de Estudios del Trabajo (Cedetrabajo)  and the Advocates Coalition for Development and Environment (ACODE) focus on the vulnerabilities associated with the gold trade and how efforts to tackle its abuse are key to fostering more transparency within their respective economies.
Finally, in Kenya, GFI is working with Transparency International Kenya (TI-Kenya) to identify gaps in the Kenyan government's money laundering National Risk Assessment and to advocate for the robustness of new beneficial ownership legislation. We've also partnered with the Institute of Economic Affairs (IEA-Kenya), a think-tank conducting research and public education on key economic and public affairs issues, to work on issues of financial transparency.