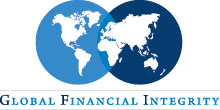 Women in Transparency Network
The Women in Transparency (WIT) Network is professional networking and policy amplification group for women working in the transparency field. Founded in December 2019 and coordinated by Global Financial Integrity, the WIT Network regularly convenes and collaborates with diverse stakeholders across the transparency policy space. 
The policy sphere, like many others, is male-dominated. Throughout our experience working in the financial transparency space, we have at times been frustrated by the difficulty in getting our voices and those of our female colleagues heard and given due consideration. Think tanks across Washington, D.C. continue to have a lack of female representation on their panels. Female Congressional staffers have been denied basic professional opportunities like one-on-one meetings with male employers and evening events because of their gender. The 'amplification' strategy of the Obama administration's female staffers evidences that even when women are invited in, they still have a difficult time getting their voices heard.
The Women in Transparency (WIT) Network mitigates these experiences by creating a process to advance and amplify the work of women in the transparency policy field, as well as establish an online forum for members to share ideas, resources, questions and opportunities with each other. The goal of the WIT Network is to provide policy amplification, professional development, networking, resource sharing, advocacy and a forum for discussion. Long term, we believe this kind of network would lead to opportunities for collaboration between organizations and new areas of research, networking and career growth for members.
The WIT Network is meant to create a space for women working in the transparency field to better coordinate communications and opportunities and ultimately further the role of women in the advocacy and policy space. The Network seeks to raise the visibility of members so that they may more actively engage with key policy stakeholders and gatekeepers. We believe working in concert together will also help to enhance the reach of our organizations' work and illuminate potential avenues for collaboration. Research has found that in order to succeed, women need to develop different kinds of networks than men, including the cultivation of a core inner circle of women in the same field.
Having a central place to amplify relevant research, distribute opportunities, share resources and request information will improve the professional opportunities of the women in the WIT Network. The platform works to elevate and promote members' knowledge, skills and abilities and works to make the transparency policy field more equitable, inclusive, effective, and of course, transparent.