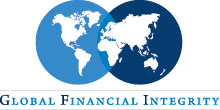 Countries
Our advocacy efforts with in-country partners currently span three continents and four countries, specifically the United States, Kenya, Uganda and Colombia. In each country, GFI's advocacy efforts center on the vehicles, methods and enablers that permit the movement of illicit financial flows and on creating campaigns to promote beneficial ownership, curtail trade misinvoicing and advocate for the creation of multi-agency government teams to address tax evasion, transnational crime and corruption. Beneficial ownership reform is at the very heart of understanding how illicit money moves through the financial system, while the trade misinvoicing is a primary method for the abuse of the trade channels.
United States
In the U.S., our efforts in partnership with the FACT Coalition over the last decade have focused on raising awareness among legislators and the media about the need for new rules to prevent anonymous shell company formation.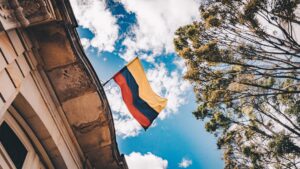 In Colombia, our advocacy efforts in collaboration with the Centro de Estudios del Trabajo (Cedetrabajo) focus on addressing illicit financial flows and fostering more transparency within Colombia's economy. In 2021-2022, GFI will work with Cedetrabajo, Transparencia por Colombia and Fedesarrollo on a joint project to address corruption, curtail trade misinvoicing, and promote beneficial ownership transparency. 
In Kenya, GFI is working with Transparency International Kenya (TI-Kenya) to identify gaps in the Kenyan government's money laundering National Risk Assessment and to advocate for the robustness of new beneficial ownership legislation. We've also partnered with the Institute of Economic Affairs (IEA-Kenya), a think-tank conducting research and public education on key economic and public affairs issues, to work on issues of financial transparency. GFI is also working in Kenya to advocate for increased beneficial ownership transparency. 
In Uganda, GFI is collaborating with the Advocates Coalition for Development and Environment (ACODE) to focus on vulnerabilities associated with the gold trade as well as they ways illicit financial flows impact the country and its people. This work includes producing research on the gold sector and providing comments on current bills to improve transparency and fight corruption in mining.