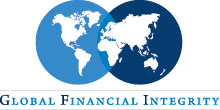 Partners
Colombia

Cedetrabajo es un centro de estudios económicos que analiza la coyuntura global y nacional, para asesorar a organizaciones y empresas en la toma de decisiones. Trabajamos por el bienestar de la población y el fortalecimiento de la producción y el trabajo nacional. El trabajo de la organización incluye estudios académicos, análisis de coyuntura global y nacional, análisis financieros y de mercado, comunicaciones estratégicas e incidencia al servicio de organizaciones y empresas. Produce información oportuna, útil, clara, comprensible y rigurosa, que sirve como herramienta de análisis, incidencia, propuesta y crítica, en la toma de decisiones de las organizaciones y empresas.

Cedetrabajo is an economic studies center that analyzes the global and national situation, to advise organizations and companies in decision-making. We work for the welfare of the population and the strengthening of national production and work. Their work includes academic studies, analysis of the global and national situation, financial and market analysis, strategic communications and advocacy at the service of organizations and companies. They produce timely, useful, clear, understandable and rigorous information, which serves as a tool for analysis, incidence, proposal and criticism, in the decision-making of organizations and companies.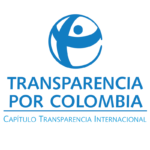 La Corporación Transparencia por Colombia -TpC-, capítulo nacional de Transparency International, nace en 1998 como respuesta de la sociedad civil colombiana a un escenario político complejo, por la incidencia de la corrupción en la institucionalidad pública y en el debilitamiento de la democracia. Desde entonces, TpC ha liderado desde la sociedad civil la lucha contra la corrupción y por la transparencia, en lo público y en lo privado, para promover una ciudadanía activa, fortalecer las instituciones y consolidar nuestra democracia.

Transparency for Colombia Corporation -TpC-, the national chapter of Transparency International, was created in 1998 as a response by Colombian civil society to a complex political scenario, due to the incidence of corruption in public institutions and the weakening of democracy. Since then, TpC has led from civil society the fight against corruption and for transparency, in public and private, to promote active citizenship, strengthen institutions and consolidate our democracy.

La Fundación para la Educación Superior y el Desarrollo (Fedesarrollo) es una entidad privada sin ánimo de lucro Establecida en 1970, se dedica a la investigación en temas de política económica y social. Su propósito es contribuir al diseño, seguimiento y mejoramiento de las políticas públicas. Fedesarrollo fomenta, directa o indirectamente, el desarrollo económico y social del país mediante estudios, publicaciones y debates en diferentes áreas de la política pública. Los estudios son financiados por el sector privado, el sector público, entidades multilaterales y fundaciones locales e internacionales. La entidad se esfuerza por mantener un equilibrio entre sus fuentes de financiamiento de manera a preservar su independencia y credibilidad.

The Foundation for Higher Education and Development (Fedesarrollo) is a private non-profit entity Established in 1970, it is dedicated to research on economic and social policy issues. Its purpose is to contribute to the design, monitoring and improvement of public policies. Fedesarrollo promotes, directly or indirectly, the economic and social development of the country through studies, publications and debates in different areas of public policy. The studies are financed by the private sector, the public sector, multilateral entities and local and international foundations. The entity strives to maintain a balance between its funding sources in order to preserve its independence and credibility.
Kenya

Founded in 1999 in Kenya, TI-Kenya is a not-for-profit organisation with the aim of developing a transparent and corruption-free society through good governance and social justice initiatives. TI-Kenya is one of the autonomous chapters of the global Transparency International movement that is bound by a common vision of a corruption-free world. The organisation has 20 years' experience in governance work at the national and county levels. These include direct engagement with the Government, the private sector, individuals and groups. TI-Kenya uses advocacy as its signature approach; this is complemented by other approaches such as partnerships' development, research, capacity building and civic engagement.
Uganda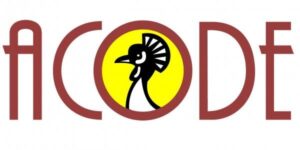 The Advocates Coalition for Development and Environment (ACODE) is an independent public policy research and advocacy think tank based in Uganda, working in the East and Southern Africa sub-regions on a wide range of public policy issues. Our core business is policy research and analysis, policy outreach and capacity building. Since the organisation was formed 19 years ago, ACODE has emerged as one of the leading regional public policy think tanks in Sub-Saharan African. As a non-partisan and independent organisation, ACODE does not align with any political party or political organisation. However, given the direct relationship between development policy and politics, we believe that our work is political and it must stand for certain political causes of a bi-partisan nature. Such causes are legitimate issues of research interest so long as they are defined on the basis of constitutionalism, the rule of law, as well as national and regional interests as expressed in the relevant treaties, strategy documents and declarations.