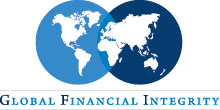 Careers
Job Opportunities
Program Director – Africa (Nairobi based)
Global Financial Integrity (GFI) is a Washington, DC-based think tank specializing in research, advocacy and advisory services related to illicit financial flows (IFFs). GFI is a global leader in advocating for transparency in the international financial system as a way to facilitate global economic development and reduce illicit financial flows, money laundering, tax evasion, and corruption. GFI seeks a talented, motivated individual for the position of Program Director – Africa to work with stakeholders and partners, raising awareness of the need for corporate and financial transparency.
Qualifications for this position include:
A degree in law or a master's degree in International Relations or another related field.
Experience in policy analysis and strong background in advocacy and research.
At least 7 years' experience in relevant or related issue areas.
Familiarity with institutions and organizations working in this field.
Ability to produce high quality, professionally written materials under tight deadlines.
Strong communication and public speaking skills.
Able to work independently but also lead a multi-national team.
Diplomatic and professional in dealings with variety of stakeholders.
Knowledge of and/or experience working on issues pertaining to extractive-linked illicit financial flows, international corporate taxation, and anti-money laundering.
Attention to detail as well as strong goal setting and time management skills.
Responsibilities include:
Develop and lead strategies for advocacy objectives.
Provide policy research and analysis on issues related to anti-money laundering, tax policy, and domestic resource mobilization.
Draft legal commentary for regulatory processes on issues including beneficial ownership, the extractives sector, real estate, and taxation.
Manage relations with partners across Africa.
Serve as supervisor for the GFI Africa project staff.
Act as GFI's spokesperson to the media, governments, international organizations, and others.
Develop key relationships with government, media, the private sector, and other relevant policy stakeholders.
Develop and write policy papers, legal commentaries, blogs, fact sheets, op-eds, and research reports.
Manage relationships with funders and cultivate additional funding opportunities and strategies.
Salary/benefits:
This is a contractor position paid at $5,000 USD per month.
Applicants must be eligible to live and work in Kenya without GFI visa sponsorship, and able to obtain travel documents to travel internationally to Ghana, Uganda, and Tanzania.  This will be verified with preferred candidate before any offer is finalized.
Location:
This position will be based in Nairobi, Kenya. It will be largely work from home but with frequent meetings to collaborate with local partners and staff.  Additionally, this position will require regular travel to other project sites, which currently include Kenya (outside Nairobi), Ghana, Uganda, and Tanzania. Ability to obtain travel authorizations for these countries is a must for this position.
How to apply:
To apply, please email the following:
Cover letter
Resume
Three professional references including reference name, firm name, reference email, phone number and relationship to reference (ex. supervisor).
Applications submitted without this information will not be considered. Send applications to careers@gfintegrity.org with Program Director Africa as the subject line. Applications will be accepted through May 24, 2023 with interviews starting in early to mid-June.
———————————————————————————
CONTACT INFORMATION
| | |
| --- | --- |
| Employer: | Global Financial Integrity |
| Address: | 1100 17th Street NW, Ste 505, Washington, DC 20036 |
| Recruiter: | Russell Bennett, HR & Finance Director |
| E-mail: | careers@gfintegrity.org |
| Website: | https://gfintegrity.org |
| Phone: | 202.293.0740 |
---
In order to provide equal employment and advancement opportunities to all individuals, employment decisions at GFI will be based on merit, qualifications, and abilities. Global Financial Integrity (GFI) is an equal opportunity employer. It is GFI's policy to recruit, hire, and provide opportunities for professional advancement without regard to race, color, religion, sex, national origin, age, citizenship, marital status, sexual orientation, gender identity, parental status, or disability.