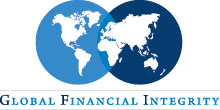 Careers
Jobs
Senior Accountant
Global Financial Integrity (GFI) is a Washington, D.C.-based think tank specializing in research and advocacy related to curtailing illicit financial flows. GFI is a global leader in promoting transparency in the international financial system as a way to facilitate global economic development and reduce financial crime, money laundering, tax evasion, and corruption. GFI seeks a talented, motivated individual for the position of Senior Accountant.
Qualifications for the position include:
Prepare and post general ledger entries and reconcile bank statements
Ensure expenses posted to general ledger relate to appropriate grants
Reconcile general ledger accounts and create reclass journal entries when necessary
Maintain general ledger and prepare monthly and year-end reports
Assist in preparing quarterly financial reviews, year-end audit and tax return preparation
Build and maintain reports utilizing QuickBooks accounting software and spreadsheets
Assist in creating the yearly budget and projections
Perform year-to-year and budget-to-actual variance analysis including written explanations
Prepare vendor payments on-line for approval by President & CEO
Prepare monthly payroll, track vacation time, make insurance and retirement account payments
Execute expense reimbursements in a timely manner
Work with policy staff to prepare budgets for grant proposals
Ensure payment requests are made to donor governments in timely manner
Prepare and ensure accuracy of financial reports to donor governments
Ensure that payments to all organizational partners and consultants are made in a timely manner
Generate ad-hoc reports as requested
Occasional HR duties (ex. onboard new employees with health coverage etc.)
Additional duties as assigned by President & CEO
Required Education & Skills:
Bachelor's degree in accounting
5+ years of relevant accounting experience
QuickBooks experience is a must
Experience with budget preparation and financial reporting for government grants
Experience working with finance staff of NGOs outside the U.S.
Detail oriented
Proficiency in Microsoft Office suite of products, particularly Excel and Word
Strong verbal and written communication skills
Excellent interpersonal/collaboration skills
Strong analytical skills required
Ability to multi-task and manage tight deadlines
Salary and Benefits
This is a full-time, permanent position. Salary range is $80,742 – $90,104 annually plus an excellent benefit package.
Benefits include:
401(k)
401(k) matching
Dental insurance
Health insurance
Life insurance
Paid time off
Parental leave
Vision insurance
Location
This position is based in Washington, DC and is a hybrid position (i.e. work from home and the office). Candidate must be live within an easy commute (ex. using public transportation) to central Washington, D.C.
Additional Information:
This position reports to the President & CEO
Applicants must be eligible to work in the United States. This will be verified with preferred candidate before any offer is finalized.
Schedule is Monday to Friday.
How to apply
To apply, please submit the following via email:
cover letter
resume
three professional references including reference name, firm name, reference email, phone number and relationship to reference (ex. supervisor).
Applications submitted without this information will not be considered. Send applications to accounting@gfintegrity.org with Senior Accountant as the subject line. Applications will be accepted through June 23, 2023 with interviews starting as soon as eligible candidates are identified.
No phone calls please.
Internships