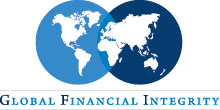 GFI Engages, First Quarter 2015
By Tom Cardamone, April 23, 2015
A Quarterly Newsletter on the Work of Global Financial Integrity from January through mid-April 2015
Global Financial Integrity is pleased to present GFI Engages, a quarterly newsletter created to highlight events at GFI and in the world of illicit financial flows. We look forward to keeping you updated on our research, advocacy, high level engagement, and media presence.
The release of this quarter's newsletter was delayed in order to include the high level roundtable GFI held on April 17. The following items represent just a fraction of what GFI has been up to since December, so make sure to check our website for frequent updates.
GFI's High Level Roundtable: IFFs, FfD, and SDGs: Global Perspectives
Global Financial Integrity was pleased to host a high level roundtable on April 17 that focused on the relationship between illicit financial flows (IFFs), Financing for Development (FfD), and the Sustainable Development Goals (SDGs). Respected members of the public, private, academic, civil society, and multilateral sectors from around the world provided their perspectives on how to tackle IFFs, improve domestic resource mobilization, and strengthen the development of financial management.
Participants included:
Mr. Michael Elliott, President and Chief Executive Officer, ONE Campaign;
Dr. Rafael Espada, Vice President, PARLACEN;
Mr. Bjørn Brede Hansen, Deputy Director General, Section for Environment and Sustainable Development, Norway Ministry of Foreign Affairs;
Dr. Donald Kaberuka, President, African Development Bank;
Ms. Riikka Laatu, Deputy Director General – Department of Development Policy, Finland Ministry for Foreign Affairs;
Mr. Millison Narh, Deputy Governor, Bank of Ghana;
Mr. Michael O'Neill, Assistant Administrator and Director – Bureau of External Relations, UN Development Programme;
Hon. Lilianne Ploumen, Minister for Foreign Trade and Development Cooperation, Netherlands Ministry of Foreign Affairs;
Mr. Eric Postel, Assistant to the Administrator for Africa and Assistant Administrator, Bureau of Economic Growth, Education, and Environment, USAID;
Dr. Atiur Rahman, Governor, Bank of Bangladesh;
Hon. Erik Solheim, Chair, Development Assistance Committee, OECD;
Ms. Beth Tritter, Vice President for Policy and Evaluation, Millennium Challenge Corporation;
Ms. Jane Wales, President and Chief Executive Officer, World Affairs Council and Global Philanthropy Forum;
Mr. Hans Weisfeld, Deputy Division Chief – African Department, IMF; and
Ms. Veronica Zavala, General Manager and Chief – Office of Strategic Planning and Development Effectiveness, Inter-American Development Bank.
With less than three months left until the FfD conference in Addis Ababa, this year will serve as a critical opportunity in combating IFFs. To help tackle IFFs, the international community must determine how to help developing and emerging countries improve their own domestic resource mobilization. Both donor and partner countries need to focus on combating corruption, capacity building in tax systems, and strengthening the development of financial management.
African Union Summit Meeting and Launch of Illicit Financial Flows Report
On January 31st, the African Union (AU) and United Nations Economic Commission for Africa's (UNECA) High Level Panel (HLP) on Illicit Financial Flows from Africa presented a new report on illicit financial flows from Africa alongside the 24th African Union Summit. The report calls for "a more rigorous effort in support of a unified global architecture on the issue of IFFs. The starting point of this effort should be a clear United Nations Declaration on the issue of IFFs." The report, which cites GFI research, goes on to state the importance of "ensuring that efforts to combat IFFs are included in the Post-2015 Development Agenda. Similarly, Africa needs to initiate steps for the United Nations to adopt a unified policy instrument on IFFs in order to place the matter squarely on the agenda of the world organization."
At the report launch, the HLP gave a presentation to numerous governmental, multilateral, and civil society organizations as well as journalists. Organizations that were represented included (in no particular order):
The U.S. Mission to the African Union;
UN Development Programme;
Global Witness;
Ministry for Foreign Affairs, Finland;
ONE Campaign;
African Capacity Building Foundation;
OXFAM;
Tax Justice Network – Africa;
Global Alliance for Tax Justice;
Action Aid International;
Deutsche Welle;
Ethiopia Broadcasting Corporation; and
The Embassies of Seychelles, Canada, Denmark, Switzerland, Sweden, Mexico, France, and Japan.
Following the presentations in Addis Ababa, GFI President Raymond Baker traveled to Europe for public meetings and presentations. These meetings included two presentations in Oslo, one to the Finance Committee of the Storting and the other to the Norwegian Institute of International Affairs, meetings with CSOs in Copenhagen, and meetings with KEPA and the Finnish Committee for UNICEF in Helsinki.
High Level Engagement
At the end of March, GFI Legal Counsel and Director of Government Affairs Heather Lowe moderated a panel at the World Customs Organization's Annual Membership Meeting. The panel explored the intersection of trade misinvoicing and cash couriers with the role of customs and border patrol. The panel members, including officials from Hong Kong Customs, the WCO Secretariat, the Financial Action Task Force (FATF), and the German Joint Customs and Police Investigations Unit, presented fascinating case studies demonstrating how customs and border patrol officials can be on the front line of detecting and deterring trade misinvoicing and the movement of bulk cash.
This quarter, Heather Lowe also participated in a consultation meeting with the Financial Action Task Force (FATF) that focused on the task force having guidance on unintended consequences of due diligence and the risks that charities and non-profits pose as terrorist financing organizations. In particular, the meeting examined the difficulties that charities and non-profits have in sending wire transfers, especially from high-risk areas. There were also two days of industry consultations regarding the "de-risking" of money service businesses and virtual currencies, the adaptation of the UN sanctions list, and a discussion of new methods to bring new customers into the financial system using new technologies and approaches in the developing world.
New Report
Illicit Financial Flows: Report of the High Level Panel on Illicit Financial Flows from Africa
February 2015
Global Financial Integrity welcomed a new report from the African Union (AU) and United Nations Economic Commission for Africa's (UNECA) High Level Panel (HLP) on Illicit Financial Flows from Africa as a game-changer in the movement to curtail IFFs and promote financial transparency. Chaired by former South African President Thabo Mbeki, the HLP's final report recommends putting efforts to curtail trade-related illicit flows—constituting the vast majority of measurable IFFs—foremost in African and global efforts to curb the ongoing illegal outflow of African wealth.
In Memory
A longtime member of our Advisory Board, Global Financial Integrity praised John C. Whitehead as a true American hero and champion of ethics on Wall Street upon his passing at the age of 92 on February 7. A World War II veteran, who commanded a D-Day landing craft ferrying troops to Omaha Beach, Mr. Whitehead went on to lead Goldman Sachs and the Federal Reserve Bank of New York before serving as Deputy U.S. Secretary of State under President Ronald Reagan. Mr. Whitehead most recently led efforts to help rebuild lower Manhattan following the September 11 terrorist attacks and served as Chairman of the World Trade Center Memorial Foundation.
GFI President Raymond Baker issued the following:
"John was a true Statesman and an American Hero. Whether on the beaches of Normandy, in the halls of the State Department, or at the World Trade Center Memorial, John was always there to serve his country with honor and distinction. He carried this integrity with him to the streets of Lower Manhattan, where he led Goldman Sachs and the Federal Reserve Bank of New York. A banker at the pinnacle of his industry, John understood the need for change in global finance. He saw the damaging effect that tax haven secrecy, money laundering, crime, and corruption took on developing countries, and he was one of the first people to sign up to advise GFI at its inception nineyears ago. John has been a good friend and an excellent human being. His strong principles, service, and ethics will be sorely missed."
Advocacy
In January at the World Economic Forum in Davos, Switzerland, the B Team, a group of global business leaders dedicated to developing a better way to do business, issued a report titled "Ending Anonymous Companies: Tackling Corruption and Promoting Stability Through Beneficial Ownership Transparency." The report, to which GFI contributed significantly as a member of the B Team's Working Group on Transparency and Corruption, makes the compelling, business-oriented case for instituting beneficial ownership transparency as a way to increase competition, reduce risk, and stifle corruption.
In March, GFI and other members of the FACT Coalition organized a briefing and brainstorming session for civil society organizations on the prospects for achieving meaningful progress on beneficial ownership transparency in the United States during this congressional session. The briefing was widely attended and highly successful, producing some excellent ideas for advocacy and cooperation between groups, including many who were not previously involved on this issue, moving forward.
In early April, GFI's Heather Lowe and Clark Gascoigne traveled to London to participate in the spring meetings of the Financial Transparency Coalition (FTC).  Ms. Lowe is the current Vice-Chair of the FTC, a global network of more than 150 allied organizations, fourteen governments, and dozens of the world's foremost experts on illicit financial flows.
Education
GFI Junior Economist Joseph Spanjers and GFI Policy Counsel Joshua Simmons met with a delegation from the Jiangxi Province Local Taxation Bureau on January 20. Joseph and Joshua gave a presentation on illicit financial flows to the twenty-person group, who had come to Washington, D.C. after spending two months studying at UCLA.
In March, the Department of State brought a delegation of European parliamentarians to GFI to learn more about our work. Raymond Baker, Tom Cardamone, and Heather Lowe met with the group to discuss anti-corruption initiatives and the role of civil society in the United States in furthering positive changes.
Also in March, a group of University of Michigan students from various academic fields came to GFI while on an alternative spring break. The students heard from Raymond Baker, Tom Cardamone, and Heather Lowe on what advocacy is and how it can be used for different purposes and in different disciplines.
Featured Chart
GFI's latest annual global update from December 2014 found that the fraudulent misinvoicing of trade transactions (i.e. trade misinvoicing) was the largest component of illicit financial flows from developing countries, accounting for 77.8 percent of all illicit flows—highlighting that any effort to significantly curtail illicit financial flows must address trade misinvoicing.
Select Media Hits
One of China's Most-Wanted Tries to Make a Final Deal
The Wall Street Journal, March 17, 2015
Passports for a Price: The Business Showing Poor Countries How to Sell Citizenship
Bloomberg Markets, March 11, 2015
New India Law to Tackle Black Money with Jail Time for Evaders
Bloomberg News, February 28, 2015
Stream of Foreign Wealth Flows to Elite New York Real Estate
The New York Times, February 7, 2015
The Hunt for Black Money
The Indian Express (Op-Ed by Raymond Baker and Tom Cardamone), February 3, 2015
Africa Loses $60 Billion a Year Illegally, Report Says
The Wall Street Journal, February 1, 2015
Thriller in Manila in Aquino's Final Round
Barron's, January 8, 2015
Q. and A.: Raymond W. Baker on Financial Fraud in China
The New York Times, December 23, 2014
Select Blog Posts
Addressing Illicit Financial Flows in the FfD and SDG Processes
Tom Cardamone, March 18, 2015
Illicit Financial Flows a Drain on Development in Sub-Saharan Africa
Joseph Spanjers, January 20, 2015
Fun Fact: In the first three months of 2015, GFI President Raymond Baker has visited 11 countries and flown 51,617 miles.