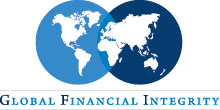 With Spate of New Bills, Congress Has Chance to Tackle Kleptocracy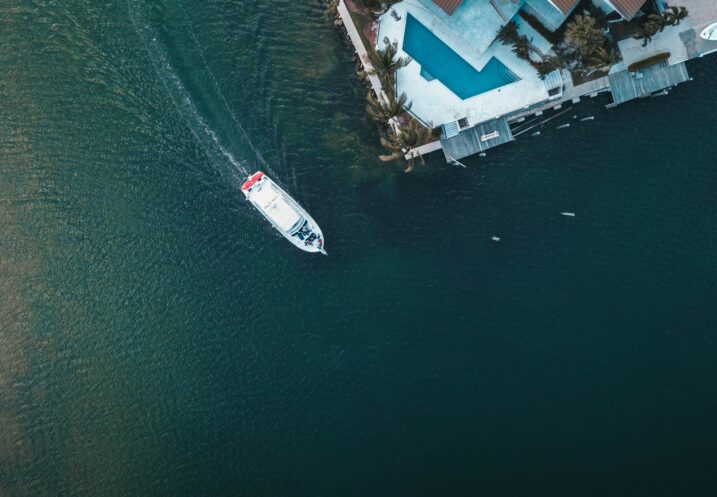 Twenty-five luxury vehicles worth over US$27 million.
Gilded toilets in a secret forest compound.
Three lions in a private zoo.
A US$200,000 wedding dress for a cabinet minister's daughter.
The bounty of kleptocracy can take many, sometimes surprising, shapes, but the end result is always the same – Kleptocracy, literally "rule by thieves," depletes government resources, slows development and threatens democracies, both at home and abroad. By pillaging state resources, typically in the banking and natural resource sectors, kleptocrats are effectively able to "nationalize risk while privatizing profits." From an estimated US$34 billion in South Africa, to US$7.5 billion in Ukraine and US$4.5 billion in Malaysia, the scale of state losses is simply staggering. Worse still, these are just a few examples of kleptocratic greed around the world.
Under kleptocratic regimes, the economic burden falls on the citizenry. Public services are crippled, as state coffers don't have sufficient resources to deliver public resources. Trust in public institutions collapses, as citizens lose faith in the credibility of their governments. Additionally, economic opportunities for the young and old alike fade, due to the lack of investment in public initiatives and a recalcitrance within the business community to expand, lest they do too well.
Meanwhile, the politician is free to enjoy the fruits of their ransacking, but they often need a little help to obscure the suspicious origins of their cash from law enforcement. That's where whole cadres of Western experts come in handy, including lawyers, bankers, financial services providers, real estate agents, accountants and PR professionals. According to the Hudson Institute's Kleptocracy Initiative, without the help of these professionals, "The boom in global money laundering that continues to empower authoritarian kleptocrats and fuel their growing influence would not be possible…"
The facilitation of kleptocracy is particularly pervasive in the United States. Indeed, the fact that anonymous companies can still be formed in the U.S. is a boon to kleptocrats and money launders everywhere, as anonymous American shell companies allow kleptocrats to stash their loot within the safe confines of opaque, offshore corporate structures. This could all be changing soon though, as Congress is set to consider a spate of bills that would outlaw anonymous companies and tackle other aspects of US law kleptocrats have exploited for decades.
To help combat the corrosive effects of kleptocracy, Rep. Tom Malinowski (D-NJ) has spearheaded Kleptocracy Week, a bipartisan initiative beginning October 21, 2019 to promote anti-kleptocracy legislation. A number of bills, focusing on different aspects of kleptocracy and anti-money laundering, are currently working their way through the Congressional echelons. Below is a brief breakdown of some of these bills:
The Corporate Transparency Act – H.R. 2513
Incorporating a company in all 50 US states requires less personal identification than that required to register for a library card. The Corporate Transparency Act from Rep. Carolyn Maloney (D-NY) would change that by requiring companies to report their true beneficial owners to the US Department of Treasury Financial Crimes Enforcement Network (FinCEN). The database would be accessible only to law enforcement officers, which differs from other company registers that are publicly available, such as the UK's. The Corporate Transparency Act passed out of the House Financial Services Committee in June 2019 and would strike a major blow to the kleptocrat playbook.
The Improving Laundering Laws and Increasing Comprehensive Information Tracking of Criminal Activity in Shell Holdings (ILLICIT CASH) Act – S. 2563
On the Senate side, the ILLICIT CASH Act from a group of bipartisan senators seeks to update the anti-money laundering and combatting the financing of terrorism (AML/CFT) framework laid out in the Bank Secrecy Act (BSA). The bill would, among other things, require shell companies to report to FinCEN their beneficial owners at the time of incorporation and upon changes in ownership. If passed, this legislation would take the BSA into the 21st century and provide more tools for law enforcement to conduct their investigations. 
The Countering Russian and Other Overseas Kleptocracy (CROOK) Act – H.R. 3843
The CROOK Act from Rep. Bill Keating (D-MA) and Rep. Brian Fitzpatrick (R-PA) would establish a new anti-corruption action fund "to promote international efforts in combating corruption, kleptocracy, and illicit finance by foreign officials and other foreign persons." Resources for the action fund would be derived by taking five percent of fines and fees incurred by those who run afoul of the Foreign Corrupt Practices Act (FCPA). The fund would then be used to streamline US work abroad promoting the rule of law.
The Justice for Victims of Kleptocracy Act – H.R. 4361
Rep. Tom Malinowski's (D-NJ) proposed legislation would create a public database, housed within the US Department of Justice, to track the amount of stolen state wealth recovered by the US. Such a catalogue would be a powerful resource to highlight the scale and magnitude of these crimes, as well as to shine a spotlight on the US role in assisting with asset recovery.
The Kleptocrat Exposure Act – H.R. 3441
This bill from Rep. Steve Cohen (D-TN) and Rep. Steve Chabot (R-OH) would allow the US Department of State to make public the identities of government officials rejected for US visas due to grand corruption or human rights abuses. This information is currently not public, which contributes to an information gap that allows corrupt and criminal foreign officials to continue working in the international community.
The Transnational Repression Accountability and Prevention (TRAP) Act – H.R. 4330/S. 2483
The TRAP Act from Rep. Alcee Hastings (D-FL) and Rep. Joe Wilson (R-SC) in the House and Sen. Roger Wicker (R-MS) and Sen. Ben Cardin (D-MD) in the Senate addresses the abuse of INTERPOL's red notice system by authoritarian rulers, who frequently misuse the tool to target dissidents and critics abroad. By codifying strict limitations on how US authorities can use INTERPOL notices, the TRAP Act would strike this tactic from the autocrat's handbook, which has been deployed by Russia, China, Turkey, Tajikistan, Azerbaijan, Kazakhstan, Iran, Indonesia, Venezuela, the United Arab Emirates, and others still.
The Coordinating Oversight, Upgrading and Innovating Technology, and Examiner Reform Act of 2019 (COUNTER) Act – H.R. 2514
 The COUNTER Act from Rep. Emmanuel Cleaver (D-MO) also seeks to update the Bank Secrecy Act of 1970 by updating the technology to increase effectiveness of the US AML/CFT framework. One way the bill proposes to do this is "by creating 'Innovation Labs,' which [would] encourage financial regulators to work with companies to implement inventive approaches to meeting lawful requirements."
 The Foreign Extortion Prevention Act – H.R. 4140
 This bill from Rep. Sheila Jackson Lee (D-TX), Rep. John Curtis (R-UT), Rep. Tom Malinowski (D-NJ) and Rep. Richard Hudson (R-NC) would criminalize bribery demands from foreign officials, an action not currently covered by the Foreign Corrupt Practices Act of 1970. Closing this gap would put pressure on both US companies and foreign officials to stop the payment and solicitation of bribes in exchange for lucrative government contracts and other favors, further eroding another favorite tool of kleptocrats and corrupt individuals the world over.
**************
These are just a sampling of some of the anti-kleptocracy bills currently under consideration by Congress. Analysis of the bills illustrates there is a clear bipartisan push to tackle kleptocracy and Western enabling, which is refreshing after decades of lax oversight against these unethical practices. The bills vary in the challenges, methods and solutions they identify, but all would help to de-tangle the American economy and financial services industry from kleptocratic rulers seeking to off load their ill-gotten gains. Momentum is building on both sides, which should not be taken for granted, particularly in the current divisive political climate.
Congress has the chance to tackle kleptocracy and alleviate the economic ruin of millions of people. Will they make it happen?