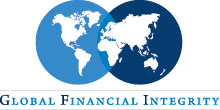 Why New York City Real Estate May Be the New Dirty Money Bastion

Kleptocrats and criminals are always looking for new ways to properly launder their illicit wealth, and it now appears that many of them are turning to Manhattan real estate.
Unsavory investors are increasingly purchasing New York City flats in an attempt to squirrel away ill-gotten funds or dodge billions of dollars in taxes, according to an in depth investigation by New York Magazine and the International Consortium of Investigative Journalists (ICIJ). Some might even say that New York City itself is becoming a sort of tax haven.
Since the financial crisis of 2008, 30 percent of all condo sales in the city were purchased through foreign entities—many of them anonymous shell companies—yet much of the purchased property remains vacant. The census bureau estimates that 30 percent of the apartments from 49th to 70th streets and between Fifth and Park Avenues in New York City are empty for up to 10 months of the year.
This is because—like the phantom shell corporations purchasing them—the properties function as mere shells for the money that they conceal. The ICIJ and NY Mag's study follows several extraordinary money laundering schemes involving high-rise apartments in Manhattan.
They found that New York real estate is a lucrative money laundering tool for a number of reasons:
Lax standards for real estate transactions make it easy to purchase real estate with dirty money. In the U.S., there is a loophole in the Patriot Act that excludes real estate and escrow agents from anti-money laundering requirements. This means that these agents are not obligated to ask questions about the source of funds used in property purchases.  This loophole has led to a similar sketchy real estate boom in the Miami area, as Ken Silverstein reported recently in The Nation.
U.S. lawyers are also not responsible for checking for illegal money used in deals they oversee. Again, those involved in these property deals can just look the other way.
Real estate is often seen as a stable investment compared to unstable foreign frontier currencies. It can function as an insurance policy against teetering economic situations in other countries. In some cases, the real estate provides a physical refuge in the event of emergencies, according to the New York Magazine article.
Though it may be hard for many Americans to believe, New York real estate is actually substantially cheaper than that of other big financial centers around the world. A million dollars buys twice as much space in New York City than it does in Hong Kong or London.
Finally, the city that never sleeps offers a certain alluring lifestyle and ideal to the ultra-rich. According to Andrew Rice of NY Mag,
"The first rule of selling property to the ultra-rich is that you can't try to sell them the property—you offer them status, or a lifestyle, or a unique place in the sky."
So even though the anonymous owner might never step foot inside their New York condo(s), they still have purchased a bit of New York City luxury.
The result of all this is that New Yorkers are facing a growing "price war" in real estate. Today more global elite are purchasing more property in New York at slightly lower price points than they have historically. Combined with relative scarcity of apartments, the competition for space in the city can be fierce, pricing many local New Yorkers out of the real estate market in their hometown.
As long as anonymous companies remain unaddressed by policy makers, and so long as lawyers and real estate agents remain exempt from anti-money laundering requirements, we can safely assume that real estate will continue to be a bastion of illicit wealth.  The bipartisan Incorporation Transparency and Law Enforcement Assistance Act and the Holding Individuals Accountable and Deterring Money Laundering Act are two bills in Congress that would go a long way toward remedying this problem.  Until then, we can likely expect to see many more Americans priced out of their homes by speculative miscreants.
Image: Flickr / Some Rights Reserved by  Jason Mrachina