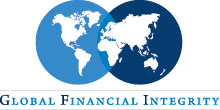 Why Pele's Son, Sentenced for Money Laundering, is the Tip of the Iceberg for Brazil

Pele's son, Edinho, has been sentenced to 33 years in jail on money laundering charges.
Edinho, a former professional soccer player, was accused of using his father's name to run businesses that conducted money laundering. Edinho was linked to drug cartel boss Ronaldo Duarte Barsotti, known as Naldinho, who allegedly controlled a large drug operation in Brazil's southeast region.
Prosecutors say that Edinho connected the armed and the financial parts of the cartel and operated from the city of Santos, where he worked as a goalkeeping coach. According to a Santos-based newspaper, Naldinho and Edinho were tapped discussing the illicit money transactions by starting a new business.
Edinho's involvement in drug money is not too surprising as he was arrested and served a sentence in 2005 for drug trafficking crimes. This time, Edinho was arrested in June 2013 and sentenced to 33 years of jail by a judge from the nearby coastal city of Praia Grande, in Sao Paulo state.
The news comes just two weeks before the soccer World Cup starts in Brazil. Pele won the World Cup three times before his retirement and is widely considered to be one of the world's greatest soccer players.
As the World Cup approaches, a series of protests has emerged over corruption and spending practices. Pele's son's arrest is only the tip of the iceberg of Brazil's corruption problems. For the soccer-loving nation, Edinho's arrest and sentencing highlights the prevalence of money laundering amongst the nation's elite.
How will the arrest of Pele's son affect the upcoming world cup? Mounting pressures to curtail such corruption in Brazil threatens to derail the excitement over the soccer games.  Journalist Brian Reade says:
The potential for a disastrous World Cup undoubtedly exists. But maybe we should flip the pessimism on its head and argue that whatever happens over the next six weeks, football will win.
Yet, will football still overcome the rising issues of corruption and money laundering? Or will public scrutiny of Brazil in the upcoming days lend power to the voices of its protesters? The answers to these questions will unfold over the next few weeks.
Image: Flickr / Some Rights Reserved by World Economic Forum