Christine Clough, PMP
SDG Target 16.4 Seeks to Curtail Illicit Flows to Aid Development
Action by United Nations considered "historic"
WASHINGTON, DC – Analysis of illicit financial flows (IFFs) by Global Financial Integrity (GFI) shows that over the period 2003-2012 the global volume of IFFs grew by more than nine percent annually (shown in the chart below).
In 2012 (the most recent year for which data are available), illicit flows were estimated at close to $1 trillion. In response to this unfettered surge in illicit capital leaving developing nations, the UN has endorsed target 16.4 in the Sustainable Development Goals (SDGs), which commits the global community to "significantly reduce" IFFs by 2030. This UN action "represents an historic moment in development policy given that it is the first time the international community has recognized the illicit flows problem and pledged to address it," said GFI President Raymond Baker.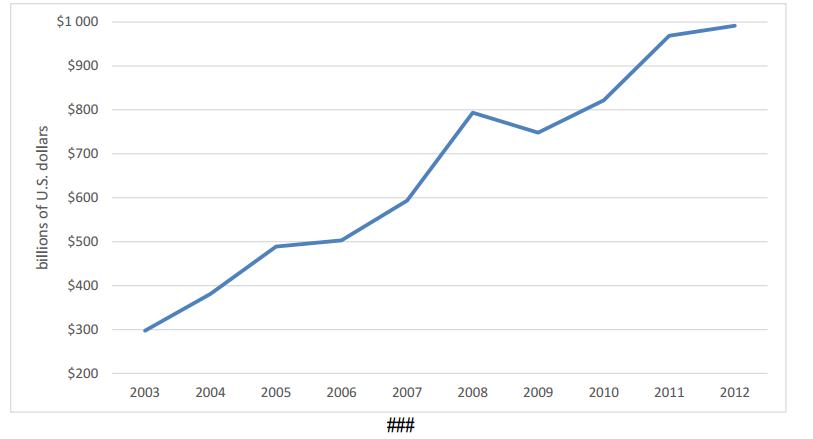 Contact:
Christine Clough
Acting Communications Director
cclough@gfintegrity.org
+1 202 293 0740 ext. 231
______________________
Global Financial Integrity (GFI) is a Washington, DC-based research and advocacy organization which promotes transparency in the international financial system.
For additional information please visit www.gfintegrity.org.