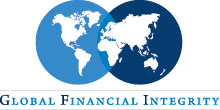 Join Us for Our Upcoming Conference on Illicit Financial Flows in Brazil
Joint GFI/MINDS Event, Taking Place September 9th in Rio de Janiero, Will Launch New, In-Depth Research on Brazil's Illicit Financial Flows
We are pleased to announce the dates of our much anticipated conference in Brazil, Illicit Financial Flows in Brazil: A Hidden Resource for Improving Prosperity and Economic Stability.
Join us on September 9th for a joint conference in Rio de Janeiro hosted by GFI and the Multidisciplinary Institute for Development and Strategies (MINDS).
The conference will focus on illicit financial flows in Brazil. According to our previous research, Brazil has a significant problem with illicit outflows, which totaled roughly US$193 billion from 2002 through 2011, making it the 7th largest exporter of illicit capital globally.
GFI's chief economist, Dr. Dev Kar, has significantly expanded upon this data by undertaking and authoring a new report focused specifically on Brazil, entitled "Brazil: Capital Flight, Illicit Flows, and Macroeconomic Crises, 1960-2012."
This report, which will be launched and featured at the conference in Rio de Janeiro, will include large amounts of data on the drivers of illicit flows dating back to the 1960s in addition to country specific policy recommendations for curbing the problem. Along with the study, the event will feature GFI President Raymond Baker in addition to a number of Brazilian and international experts speaking on illicit financial flows. Stay posted for a list of speakers.
Through the conference, we hope to highlight the urgency and importance of addressing illicit capital flight in Brazil, while also drawing attention to significant policy actions that can be undertaken by Brazil to ameliorate such flows.
So, please, consider joining us for the conference in September. The event will mark an important convergence on some of the brightest leaders in the movement to curb illicit financial flows. It will also be a unique chance to learn about the financial integrity and development of Brazil.
Anybody can register for the event, the conference is free, and simultaneous English/Portuguese translations will be provided.
Learn more about the conference, and register to attend the event, by clicking here.
Image: Flickr / Some Rights Reserved by  Carlos Ortega