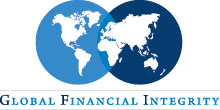 Illicit Finance Journalism Programme Launches Fourth Training Workshop

IFJP Seeks Applicants for its Four-Day Media Training Program on Illicit Finance, Financial Secrecy, and Asset Recovery by August 24th
If you weren't able to sign up for the Thomson Reuters Foundation's media training program on illicit finance and tax abuse in Africa, you're in luck because another opportunity has just opened up!
The Illicit Finance Journalism Programme (IFJP) has launched its fourth training program, Introduction to Illicit Finance, Financial Secrecy, and Asset Recovery Autumn 2014. This is a four-day training workshop that will focus on equipping journalists from the developing world to expose illicit financial practices—from corruption to money laundering to tax evasion—and analyze the impact such illicit financial activity has on an economy and society.
According to the IFJP, the workshop aims to:
bring together journalists from countries where often corruption, tax havens and harmful tax practices stall development and entrench poverty.
To do so, the program will focus on teaching journalists how to access company accounts, how to investigate corruption stories, how to track the international policy agenda, and a number of other foundational steps in understanding the offshore world and illicit financial flows.
In particular, this illicit finance course will prepare journalists to write on illicit financial flows around the world—not just in Africa. Thus, the program is open to a wider variety of journalists.
The developing world is facing a growing illicit financial flows problem. According to our latest annual report, total annual illicit financial flows from developing countries increased from $270 billion in 2002 to $947 billion in 2011. That amounts to nearly a 250% increase in total illicit financial flows.

These vast illicit outflows facilitate crime, corruption, and tax evasion globally, while simultaneously draining an enormous amount of capital from developing economies.  As GFI President Raymond Baker notes:
[The roughly US$1 trillion] a year of illicit money that flows across borders and the structure that facilitates its movement is not only the biggest loophole in the global economic system. It is also the most damaging economic condition hurting the poor in developing and transitional economies.  It drains hard-currency reserves, heightens inflation, reduces tax collection, worsens income gaps, cancels investment, hurts competition, and undermines trade. It leads to shortened lives for millions of people and deprived existences for billions more.
Unfortunately, media reporting on the issue of illicit financial flows remains scarce across the developing world, underscoring the importance of both the IFJP and the Thomson Reuters Foundation initiatives.  Keen, well-trained journalists are critical toward exposing and unraveling complex financial networks that cheat poor countries of the resources they need to grow and prosper.
Naturally, we encourage all who are interested to apply for the IFJP program.
Applications can be submitted here. The deadline is August 24, 2014.
Image: Flickr / Some Rights Reserved by  Chris Beckett