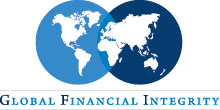 Good as Gold? South Africa's Problem with Illegal Gold Mining Is Severe and Growing
Whether South Africa's Illegal Gold Mining Problem Is Measured in Revenue, Security Risks, or Human Lives—in the End, Everyone Loses
South Africa is the world's fifth largest producer of gold, with the gold mining sector representing approximately two percent of South Africa's GDP. Yet the country's mineral wealth has proved to be a growing source of illegal activity and conflict.
There are approximately 14,000 illegal gold miners in South Africa, many of whom are illegal immigrants from Lesotho, Mozambique, and Zimbabwe. Illegal gold miners are known locally as "zama zamas," which is variously translated as "We are trying" or "He who seizes the opportunity" or "Take a chance." They operate in the estimated 4,000 to 6,000 abandoned mines in the Witwatersrand basin, but will also bribe security guards, policemen, or mine employees to gain access to active mines and/or to steal equipment. Credible estimates of the value of the illegal gold mining industry vary widely, ranging from US$500 million to US$2 billion annually.
Not included in these figures is the tax fraud involved in these activities. According to Naomi Fowler, criminal syndicates exploit the fact that value added tax (VAT) is not charged on mined gold whereas it is on processed gold. These syndicates then use techniques like trade misinvoicing to fraudulently certify illegally mined gold as legitimate second-hand scrap gold, which enables them to claim back VAT that they never paid.
Illicit activities take a severe toll on the South African economy.  GFI estimates that US$101 billion flowed illicitly out of South Africa between 2002 and 2011, driven by tax evasion, corruption, and criminal activities (such as illegal gold mining).
These illicit financial flows sap billions of dollars each year from the South African economy—undermining economic growth, exacerbating inequality, and undercutting government revenues.
Still, addressing the issue of illegal gold mining is critical—not just because of lost revenue, the drain on the economy, or the environmental degradation—but because of the serious security risk it imposes as well. The mining has led to the rise of a complex, well-organized, criminal industry involving corruption, robbery, theft, and prostitution, with the proceeds from the illegal mining being funneled into other illicit activities.
The government and the mining sector have had some success in reducing illegal mining operations by closing mine shafts and arresting offenders. Yet, this success has led to an increase in turf wars between rival gangs. Using intimidation, sabotage, and violence, these gangs fight for control of mining areas. In June of this year, eight illegal miners were killed in Daveyton, reportedly as part of a gang war between Basotho and Zimbabwean illegal miners.
The bottom line is clear; the level and severity of illegal gold mining in South Africa is escalating. Whether it is measured in revenue, security risks, or human lives, in the end, everyone loses.
—
Image: "400-Oz-Gold-Bars-AB-01" by Andrzej Barabasz (Chepry). Licensed under CC BY-SA 4.0 via Wikimedia Commons.