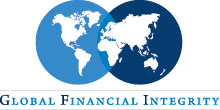 Comments
GFI is pleased to provide comments on proposed rulemaking, regulations, and other government or intergovernmental activities. We focus on activities that have an impact on illicit financial flows and financial transparency on the U.S., foreign, and international platforms. Here are two of GFI's most recent public comments: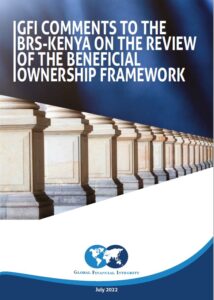 GFI commends the Kenyan government and the BRS on its consistent efforts to make BO transparency a reality in Kenya by enacting legislation, regulations and conducting outreach for BO transparency. GFI feels privileged to be invited to submit comments in response to this initiative by the BRS to expand the ambit of BO transparency. We offer these comments to highlight our recommendations for an effective and practicable beneficial ownership framework. We also offer our strong support for and endorse the comments submitted by Open Ownership. In addition to our specific comments in response to the proposed amendments, GFI would like the BRS to consider several areas that are critical to strengthening the BO framework and in line with the revised FATF Recommendation 24.
Global Financial Integrity (GFI) submitted comments to the Financial Crimes Enforcement Network ("FinCEN") of the United States (U.S.) Department of the Treasury (Treasury) in response to the advance notice of proposed rulemaking ("ANPRM") regarding "Anti-Money Laundering Regulations for Real Estate Transactions." GFI recognizes that the current U.S. regulatory approach of using GTOs which are temporary and location-specific were valuable in its inception. However, the GTOs policy has several shortcomings, including limitations inherent to a temporary, location specific order. GFI discusses how the GTOs cannot act as a substitute for a comprehensive rule that tackles the risk of money laundering in the U.S. real estate sector, and provides recommendations to inform new AML regulations for real estate transactions.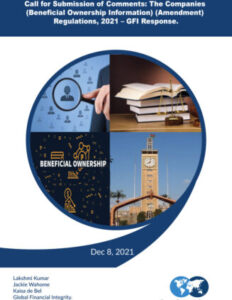 Following The Business Registration service of Kenya's (BRS) call, GFI submitted and presented comments on The Companies (Beneficial Ownership Information) (Amendment) Regulations, 2021 dated 8th December 2021. As countries act to improve financial transparency, disclosing beneficial ownership information as simple and inexpensive as possible will promote compliance and help achieve the ultimate aim of greater corporate accountability. GFI supports the initiative to adopt streamlined procedures which are important for economies as they implement new transparency policies. GFI recommended measures that address the transparency and BO of legal persons and recommendations that countries should adopt to achieve accountability.