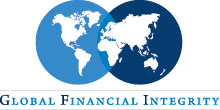 Methodology
At GFI, we conduct rigorous, ground-breaking research on trade-related illicit financial flows (IFFs). Our research targets the problem of trade-related IFFs from many different angles, including our signature value gap trade misinvoicing analyses, transnational crime and illicit trade, as well as examinations of beneficial ownership legislation in jurisdictions around the world. 
Trade Misinvoicing
GFI has been a leader in developing an approach to analyzing international trade data to identify cases of trade misinvoicing. Trade misinvoicing occurs when companies move money illicitly in or out of countries through the commercial trade system by falsifying the prices of goods on import or export invoices and is one of the major forms of illicit financial flows (IFFs),  representing a massive loss of tax revenues for developing country governments. GFI produces a number of reports where we examine trade misinvoicing:
IFF Update reports
GFI's annual flagship publication, the IFF Update, uses international trade data to identify trade misinvoicing across 148 developing countries each year. It analyses the trade of each developing country with a set of 36 advanced economies, as designated by the International Monetary Fund (IMF), to determine the amount of trade misinvoicing happening. The reports conclude by listing a number of policy recommendations and reforms that governments can take at the national and international levels to reduce trade misinvoicing. Our most recent IFF Update was published in December 2021 and can be found here. 
Country-specific Reports
Since 2018, GFI has been undertaking a series of more in-depth country-specific reports, analyzing a given country's trade in a certain year with all of their trading partners around the world, in order to identify the instances of trade misinvoicing. In addition, these reports make estimates of the amount of tax revenue that is being lost to the country in a given year due to trade misinvoicing. The reports conclude by listing a number of policy recommendations and reforms that governments can take at the national and international levels to reduce trade misinvoicing. Our most recent Country-specific Reports focused on Egypt, Indonesia and India. 
SDGs Opportunity Cost Analyses
Beginning in 2019, GFI has built on its country-specific reports to publish a series of articles on our Blog that take the amount of tax revenues estimated to have been lost in developing countries due to trade misinvoicing and examines what else the countries could have spent those revenues on in terms of their national development goals or the United Nations-backed Sustainable Development Goals (SDGs), had those revenues not been lost to trade misinvoicing. Our most recent SDG Opportunity Cost Analysis can be found here. 
Transnational Crime 
GFI's Transnational Crime Program focuses on the intersection of illicit financial flows, transnational crime and trade. This includes researching and analyzing the dynamics of natural resource crimes, such as wildlife trafficking and illegal mining, using a variety of data sources in order to arrive at actionable policy recommendations. Our most recent Transnational Crime Report can be found here. 
Policy Research 
GFI's policy arm provides research on the laws, policies and institutional architecture that govern illicit financial flows (IFFs). Our research aims to provide an in-depth analysis on the various actors that facilitate IFFs, as well the developing trends in new technologies that allows individuals to hold IFFs in traditional asset classes. GFI has a depth of experience analyzing and advocating policy and legislative efforts surrounding beneficial ownership and money laundering both in the United States and internationally. Previous research includes the role that anonymous companies play in facilitating money laundering and the gaps that exist within institutional mechanisms at the national, regional and international level that permit movements of illicit finance.
Ongoing and future research includes examining the role of crypto currency in real estate purchases, the role of gatekeepers such as lawyers, notaries and investment advisers in facilitating money laundering, sectoral analysis of mining industries to understand the risks of money laundering and IFFs to the national economy and the role of regional trade blocs and customs unions in mitigating, addressing and providing effective solutions to tackle IFFs. Our most recent policy reported examined corporate formation requirements in the United States, finding that in all 50 states, more information is required to register for a library card than is require to register a company. Read that report here.