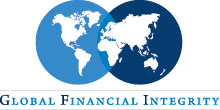 Board of Directors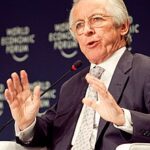 Lord Daniel Brennan QC, Chair
Lord Daniel Brennan is a member of the House of Lords. He is a deputy High Court judge and Crown Court recorder and former chairman of the Bar of England and Wales. His knowledge of international law earned him an appointment on the panel of consultants to the World Bank for Latin America and South and East Asia. Lord Brennan is also the current Bar representative on the Council of the International Bar Association.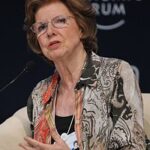 Dr. Huguette Labelle, Secretary
Huguette Labelle joined Global Financial Integrity's Board of Directors in 2014. Most recently she served as the chair of Transparency International from 2005 to 2014 and Chancellor of the University of Ottawa from 1994 to 2012. For 19 years she served as Deputy Minister of several different Canadian Government departments including Secretary of State, Transport Canada, the Public Service Commission and the Canadian International Development Agency.
She is currently member of the Board of the UN Global Compact, Vice-Chair of the Rideau Hall Foundation Board, Vice-Chair of the International Senior Advisory Board of the International Anti-Corruption Academy, member of the Advisory Group to the Asian Development Bank on Climate Change and Sustainable Development, member of the Executive Board of the Africa Capacity Building Foundation, member of the Board of the Global Centre for Pluralism, member of the Trustlaw Advisory Board, and member of the Board of the Aga Khan Museum.. She serves on additional national and international boards, and provides advisory services to national and international organizations.
Dr. Labelle is a Companion of the Order of Canada and a recipient of the Order of Ontario. She has been awarded honorary degrees from twelve Canadian Universities and the University of Notre Dame (Indiana, U.S.A.) and has received several additional honors.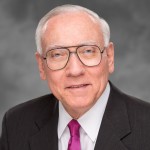 Raymond Baker, Founding President & Treasurer
Raymond Baker is the Founding President of Global Financial Integrity and the author of Capitalism's Achilles Heel: Dirty Money and How to Renew the Free-Market System (Wiley), which was cited by the Financial Times as one of the "best business books of 2005." He has for many years been an internationally respected authority on corruption, money laundering, growth, and foreign policy issues, particularly as they concern developing and transitional economies and impact upon western economic and foreign interests.
Read more about Mr. Baker on his staff page.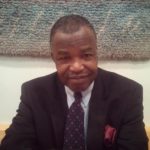 Ambassador Segun Apata
Ambassador Segun Apata served for over three decades in the Nigerian Diplomatic Service. Since his retirement, he has chaired and/or served as a member on a number of High-Level Panels, Fora, and Committees. He is the current Chairman of the Coca-Cola Bottler in Nigeria, Nigerian Bottling Company Ltd (NBC) and a member of the National Council of the Manufacturers Association of Nigeria (MAN).
Ambassador Apata's commitment to fostering African development and promoting a business-friendly environment, combating illicit financial flows in Africa, and fostering sustainable institutions across the continent have further led him to serve on the board of a number of advisory and charitable organizations. He previously chaired the board of the Coca-Cola Africa Foundation and currently serves on the Board of Global Financial Integrity (GFI), as well as the GFI Africa Advisory Group. Ambassador Apata is also a member of the High Level Panel on Illicit Financial Flows from Africa chaired by former President Thabo Mbeki.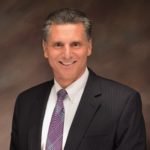 John Cassara
John Cassara retired after a 26 year career in the federal government intelligence and law enforcement communities. He is  considered an expert in anti-money laundering and terrorist financing, with  particular expertise in the areas of money laundering in the Middle East and  the growing threat of alternative remittance systems and forms of trade-based  money laundering and value transfer. He invented the concept of international "Trade Transparency Units," an innovative countermeasure to entrenched forms of  trade-based money laundering and terrorist financing.
During his law enforcement investigative career, Mr. Cassara conducted a large number of money laundering, fraud, intellectual property rights, smuggling, and diversion of weapons and high technology investigations in Africa, the Middle East, and Europe for a variety of federal  agencies. Since his retirement, he has lectured in the United States and around the world on a variety transnational crime issues.
Mr. Cassara has authored or co-authored several articles and books, including Hide and Seek, Intelligence, Law Enforcement and the Stalled War on Terrorist Finance (2006 Potomac Books) and On the Trail of Terror Finance – What Intelligence and Law Enforcement Officers Need to Know (2010 Red Cell IG).  Trade-Based Money Laundering: The Next Frontier in International Money Laundering (Wiley) was released in November, 2015.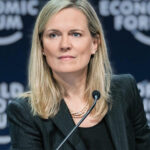 Caroline Kende-Robb
Caroline Kende-Robb brings over 30 years leadership and management experience from working across the development, political and business sectors. She is currently a Senior Adviser at the Africa Centre for Economic Transformation, a Pan African policy institute that provides research and policy advice to transform Africa. Previously, Caroline was the Secretary General for CARE International.
Caroline started her career in management with Marks and Spencer, Plc where she worked for five years. She then lived for over five years in The Gambia, where she worked for The Gambian Government, UNDP and the EU.
For 16 years, she worked for the World Bank and International Monetary Fund (IMF) as a senior manager in the regions of Africa, Europe and Asia and the Pacific. Caroline headed the Social Development sector across the World Bank and managed World Bank loans, grants and research work. She was the first Social Development Adviser recruited by the Fund with a mandate of introducing a poverty perspective into the IMFs macroeconomic programs and policy dialogue.
After working at the World Bank, Caroline worked closely with Kofi Annan as the Executive Director of the African Progress Panel, a unique multisector policy and research organization with high-level political access. She also worked as a Chief Advisor to Rt. Hon. Gordon Brown for The Education Commission.
Caroline was a member of the World Economic Forum's Global Agenda and Future Councils and is a Panel Member on the Wildlife Justice Commission. She is widely published and holds a BA (Hons) in Geography from Liverpool University, and an MSc in Social Policy from the London School of Economics.
You can follow Caroline on Twitter @CarolineKende.
Leonard McCarthy
Leonard McCarthy has been head of LFMcCarthy Associates, Inc. (LFM), a Washington, DC-based integrity consulting firm since July 2017. Most recognized for being the former head of the World Bank's Integrity Vice Presidency from 2008 to 2017, McCarthy has over two decades of experience as a leader in financial investigations and litigation in multiple jurisdictions and has worked with several organizations to enhance their institutional integrity systems.
McCarthy has also chaired the World Economic Forum's Global Agenda Council on Transparency and Anti-Corruption for the past three years, is an ex-officio member of its Partnering against Corruption Initiative (PACI), and founded the International Corruption Hunters Alliance in 2010, counting representatives from 130 countries. McCarthy additionally serves on the Advisory Council of TRACIT, a transnational not-for-profit business alliance aimed at combating illicit trade.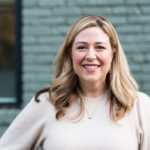 Sarah Pray
Sarah Pray is an economic justice expert and advocate. Sarah's career has focused on advocacy in the Washington D.C. policymaker community on a diverse range of issues, including corporate accountability, democracy, human rights, rule of law and corruption. Most recently, Sarah was the Director of Advocacy for the Open Society Foundation's Economic Justice Program. She held other roles at OSF, including Program Officer focusing on trade and natural resource governance and the Senior Policy Analyst for Africa.
Since 2010, Sarah has been a lecturer at the George Washington University Elliott School of International Affairs teaching graduate skills courses on advocacy.
Sarah's other roles include leading the Publish What You Pay United States coalition, pushing for transparency and accountability in the oil, gas and mining industries and shepherding the successful effort to pass Dodd-Frank Section 1504. Sarah started her career in Washington, D.C. as a human rights attorney promoting corporate responsibility and government accountability around the extraction of oil in Chad at the Robert F. Kennedy Center for Human Rights.
Sarah serves on the Board of Directors of EG Justice, a human rights organization focusing on Equatorial Guinea. She received a B.A. from the University of Michigan and a J.D. from Boston College Law School. Sarah lives with her husband, three young daughters, and a Bernese Mountain Dog in Alexandria, Virginia.