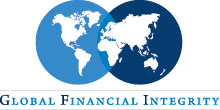 Africa Advisory Group
The Africa Advisory Group serves to advise GFI on its work in Africa, ensuring informed understandings of the political and economic dynamics of the countries we so frequently work in.
Ambassador Segun Apata
Current Position: Chairman of Nigerian Bottling Company (Coca-Cola)
Ambassador Segun Apata was a member of the High Level Panel on Illicit Financial Flows from Africa chaired by President Thabo Mbeki. He previously chaired the Steering Committee of the Expert Group that led to the formal launching of Africa Forum of former African Heads of State and Government. He was a career Foreign Service Officer and served in the Nigerian Diplomatic Service for over three decades. His last major diplomatic assignment was as Nigeria's Ambassador and Deputy Permanent Representative to the United Nations in New York from 1999 to 2003. He was Nigeria's Ambassador to the Republic of Zaire (DRC) from
1987 to 1991, and represented his country in some of its diplomatic missions abroad including Ireland, Germany, Guinea Bissau, United Kingdom, Kenya and Greece.
He is currently involved in the private sector in Nigeria. He is the Chairman of the Coca-Cola Bottler in Nigeria, Nigerian Bottling Company (NBC), the largest beverage manufacturer in Nigeria. He is a member of the Council of the Manufacturers Association of Nigeria. He is also on the on the Board of a number of charitable foundations, including The Coca-Cola Africa Foundation and the Senior Citizens Care Foundation of Nigeria.
Ambassador Johnnie Carson
Current Position: Senior Advisor to the President, United States Institute of Peace
Ambassador Johnnie Carson was sworn in as assistant secretary of state for the bureau of African affairs, on May 7, 2009. He resigned
in 2013 after four years in the role and following the resignation of Secretary of State Hillary Clinton. Prior to this he was the national intelligence officer for Africa at the National Intelligence Council, after serving as the senior vice president of the National Defense University in Washington, D.C. (2003-2006). Carson's 37-year foreign service career includes ambassadorships to Kenya (1999-2003), Zimbabwe (1995-1997), and Uganda (1991-1994); and principal deputy assistant secretary for the bureau of African Affairs (1997-1999). Earlier in his career he had assignments in Portugal (1982-1986), Botswana (1986-1990), Mozambique (1975 1978), and Nigeria (1969-1971). He has also served as desk officer in the Africa section at State's bureau of intelligence and research (1971-1974); staff officer for the secretary of state (1978-1979), and staff director for the Africa Subcommittee of the U.S. House of Representatives (1979-1982).
Before joining the Foreign Service, Ambassador Carson was a Peace Corps volunteer in Tanzania from 1965-1968. He has a Bachelor of Arts in History and Political Science from Drake University and a Master of Arts in International Relations from the School of Oriental and Africa Studies at the University of London. Ambassador Carson is the recipient of several Superior Honor Awards from the Department of State and a Meritorious Service Award from Secretary of State Madeleine Albright. The Centers for Disease Control presented Ambassador Carson its highest award, the 'Champion of Prevention Award,' for his leadership in directing the U.S. Government's HIV/AIDS prevention efforts in Kenya.
Ambassador George Moose
Current Position: Vice Chairman, Board of Directors, United States Institute of Peace
George Moose was a career member of the U.S. Foreign Service, where he attained the rank of career ambassador. His service with the U.S. State Department included assignments in Asia, Africa, the Caribbean, and Europe. He held appointments as U.S. Ambassador to the Republic of Benin (1983-86); to the Republic of Senegal (1988-91) and as U.S. alternate representative to the United Nations Security Council (1991-92). In 1993, he was appointed Assistant Secretary of State for African Affairs, a position he occupied until 1997. From 1998 to 2001, he was U.S. permanent representative to the European Office of the United Nations in Geneva.
He serves on the boards of Search for Common Ground, Road Scholar, Grinnell College and the Atlantic Council. In June 2007, he was appointed by the White House to the board of directors of the U.S. Institute of Peace, where he now serves as Vice Chair. Since 2003, he has been adjunct professor of practice at the Elliott School of International Affairs at The George Washington University. He has a Bachelors of Arts degree in American studies from Grinnell College, which also awarded him an Honorary Doctorate of Laws.