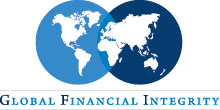 Board of Directors

Pictured from left to right: Dr. Rafael Espada, Lord Daniel Brennan, Dr. Huguette Labelle, Mr. Raymond Baker
Left to Right: John Cassara, Leonard McCarthy, and Ambassador Segun Apata
Global Financial Integrity's work is overseen and guided by a seven-member Board of Directors consisting of the following distinguished individuals.
Lord Daniel Brennan QC, Chair
Lord Daniel Brennan is a member of the House of Lords. He is a deputy High Court judge and Crown Court recorder and former chairman of the Bar of England and Wales. His knowledge of international law earned him an appointment on the panel of consultants to the World Bank for Latin America and South and East Asia. Lord Brennan is also the current Bar representative on the Council of the International Bar Association.
Dr. Rafael Espada, Vice Chair
Dr. Rafael Espada is Vice President of the Central American Parliament (PARLACEN), previously serving as the Vice President of Guatemala from 2008-2012. During his term as Guatemalan Vice President, he led the administration's efforts to create a more transparent and accountable government. Working closely with GFI, Espada strengthened the legal and regulatory transparency in public contracting, auditing and bank regulations.
Prior to his election, Dr. Espada was a cardiothoracic surgeon at Houston Methodist DeBakey Heart Center. While practicing, Dr. Espada would frequently fly to Guatemala to treat underprivileged patients in his native country who required cardiothoracic care. While serving as Guatemalan Vice President, Espada worked closely with Global Financial Integrity's Policy Advisory Program to increase financial transparency in the country.
Dr. Huguette Labelle, Secretary/Treasurer
Huguette Labelle joined Global Financial Integrity's Board of Directors in 2014. Most recently she served as the chair of Transparency International from 2005 to 2014 and Chancellor of the University of Ottawa from 1994 to 2012. For 19 years she served as Deputy Minister of several different Canadian Government departments including Secretary of State, Transport Canada, the Public Service Commission and the Canadian International Development Agency.
She is currently member of the Board of the UN Global Compact, Vice-Chair of the Rideau Hall Foundation Board, Vice-Chair of the International Senior Advisory Board of the International Anti-Corruption Academy, member of the Advisory Group to the Asian Development Bank on Climate Change and Sustainable Development, member of the Executive Board of the Africa Capacity Building Foundation, member of the Board of the Global Centre for Pluralism, member of the Trustlaw Advisory Board, and member of the Board of the Aga Khan Museum.. She serves on additional national and international boards, and provides advisory services to national and international organizations.
Dr. Labelle is a Companion of the Order of Canada and a recipient of the Order of Ontario. She has been awarded honorary degrees from twelve Canadian Universities and the University of Notre Dame (Indiana, U.S.A.) and has received several additional honors.
Mr. Raymond Baker
Raymond Baker is the Founding President of Global Financial Integrity and the author of Capitalism's Achilles Heel: Dirty Money and How to Renew the Free-Market System (Wiley), which was cited by the Financial Times as one of the "best business books of 2005." He has for many years been an internationally respected authority on corruption, money laundering, growth, and foreign policy issues, particularly as they concern developing and transitional economies and impact upon western economic and foreign interests. Read more about Mr. Baker on his staff page.
Mr. John Cassara
John Cassara retired after a 26 year career in the federal government intelligence and law enforcement communities. He is  considered an expert in anti-money laundering and terrorist financing, with  particular expertise in the areas of money laundering in the Middle East and  the growing threat of alternative remittance systems and forms of trade-based  money laundering and value transfer. He invented the concept of international "Trade Transparency Units," an innovative countermeasure to entrenched forms of  trade-based money laundering and terrorist financing.
During his law enforcement investigative career, Mr. Cassara conducted a large number of money laundering, fraud, intellectual property rights, smuggling, and diversion of weapons and high technology investigations in Africa, the Middle East, and Europe for a variety of federal  agencies. Since his retirement, he has lectured in the United States and around the world on a variety transnational crime issues.
Mr. Cassara has authored or co-authored several articles and books, including Hide and Seek, Intelligence, Law Enforcement and the Stalled War on Terrorist Finance (2006 Potomac Books) and On the Trail of Terror Finance – What Intelligence and Law Enforcement Officers Need to Know (2010 Red Cell IG).  Trade-Based Money Laundering: The Next Frontier in International Money Laundering (Wiley) was released in November, 2015.
Mr. Leonard McCarthy
Leonard McCarthy has been head of LFMcCarthy Associates, Inc. (LFM), a Washington, DC-based integrity consulting firm since July 2017. Most recognized for being the former head of the World Bank's Integrity Vice Presidency from 2008 to 2017, McCarthy has over two decades of experience as a leader in financial investigations and litigation in multiple jurisdictions and has worked with several organizations to enhance their institutional integrity systems.
McCarthy has also chaired the World Economic Forum's Global Agenda Council on Transparency and Anti-Corruption for the past three years, is an ex-officio member of its Partnering against Corruption Initiative (PACI), and founded the International Corruption Hunters Alliance in 2010, counting representatives from 130 countries. McCarthy additionally serves on the Advisory Council of TRACIT, a transnational not-for-profit business alliance aimed at combating illicit trade.
Ambassador Segun Apata
Ambassador Segun Apata served for over three decades in the Nigerian Diplomatic Service and has since chaired and/or served as a member on a number of high-level panels, fora, and committees. Ambassador Apata is the current Chairman of the Coca-Cola Bottler in Nigeria, Nigerian Bottling Company PLC (NBC).
Ambassador Apata's commitment to fostering African development and promoting a business-friendly environment, combatting illicit financial flows in Africa, and fostering sustainable institutions across the continent have further led him to serve on the board of a number of advisory and charitable organizations. He currently serves on the boards of the Coca-Cola Africa Foundation and the Senior Citizens Care Foundation of Nigeria, and is a member of the Council of the Manufacturers Association of Nigeria (MAN) and Global Financial Integrity's Africa Advisory Group. Ambassador Apata is also a member of the High Level Panel on Illicit Financial Flows from Africa chaired by former President Thabo Mbeki.