WASHINGTON D.C. December 14th, 2022 (@IllicitFlows) Global Financial Integrity (GFI) and the Customs Agency of Panama (Autoridad Nacional de Aduanas, ANA) have signed a Memorandum of Understanding to strengthen institutional capacity in efforts to fight financial crime.
The agreement establishes cooperation mechanisms to confront the challenges posed by issues such as corruption and lack of transparency; to conduct research and studies in sectors identified as high risk and vulnerable to organized crime, money laundering and terrorist financing; and to share knowledge and best practices to promote financial transparency along with economic and human rights.
The Memorandum of Understanding was signed by Tom Cardamone, President and CEO of Global Financial Integrity and by Tayra Barsallo, Director General of the Customs Agency of Panama, in a virtual ceremony on December 14, 2022.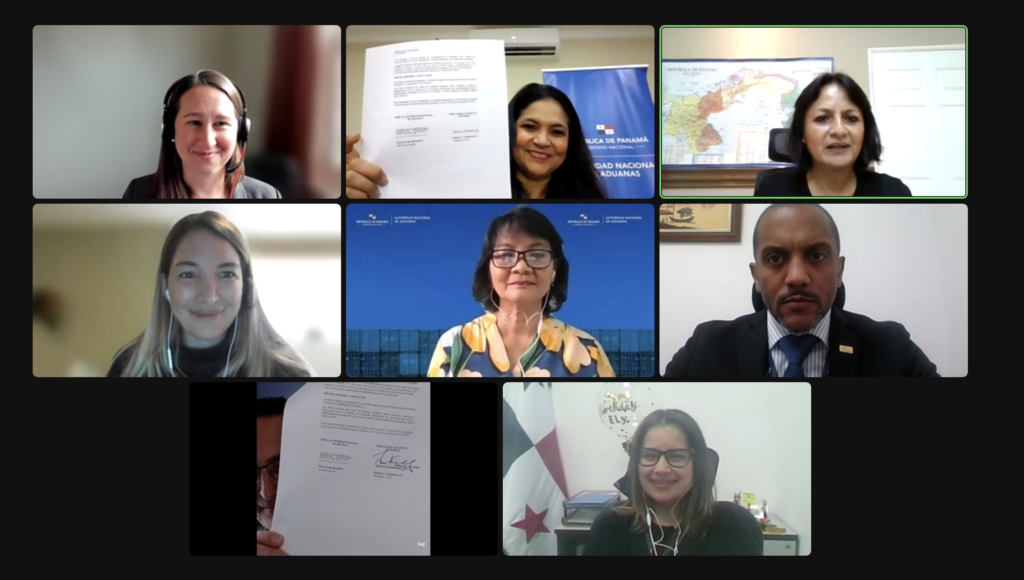 Tom Cardamone issued the following statement: "We are delighted to partner with ANA, the Customs Agency of Panama, to work together on these important issues. Customs agencies play a key role combating financial crime and ensuring the integrity of trade transactions. We look forward to learning from our colleagues at ANA and bringing GFI's unique skillset to the tasks ahead of us."
The Customs Agency of Panama is the government agency responsible for facilitating trade, collecting customs taxes, participating in national security measures, and promoting the sustainable development of the country. The Customs Agency controls and supervises the entry, exit and movement of goods, people and means of transportation across all borders, ports and airports in the country.
##
ABOUT GFI: Global Financial Integrity (GFI) is a Washington, D.C.-based think tank, producing high-caliber analyses of illicit financial flows, advising developing country governments on effective policy solutions and promoting pragmatic transparency measures in the international financial system as a means to global development and security.
CONTACT:
Katherin Alfonso
Advocacy and Communications Coordinator