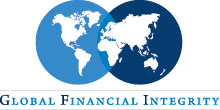 Are International Institutions Failing to Grasp the Big Picture on Beneficial Ownership?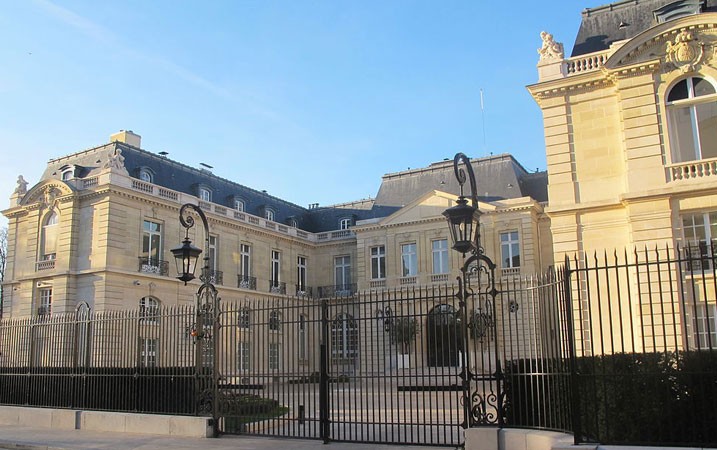 Everyone Should Be Able to Determine with Whom They Are Doing Business, Writes GFI's Heather Lowe
On Monday of this week, the Financial Action Task Force (FATF), the body setting international anti-money laundering standards, published new Guidance on Transparency and Beneficial Ownership, detailing a variety of ways in which countries can comply with FATF Recommendations 24 and 25 (which relate to transparency and beneficial ownership of legal persons and arrangements) and sending the message that complaining about the difficulty of compliance is no longer an option.  FATF consulted with the Organization for Economic Cooperation and Development (OECD) on this publication, recognizing that identification of the beneficial owners of legal entities and arrangements is not only a money laundering issue, but a fundamental element of the OECD's new multilateral automatic exchange of financial information.  What neither FATF nor the OECD appears to have yet grasped, however, is that beneficial ownership – knowing who is ultimately behind a company – is a matter of sound business practice.  Everyone should be able to determine with whom they are doing business.
That lack of understanding was evident on page 21 of the Guidance, where FATF made it clear that it was supportive of countries choosing to create publicly accessible registries for information, as the UK is in the process of creating.  FATF stated that:
"although this is not required by the FATF Recommendations, some countries may be able to provide public access to information through a searchable online database."
The rationale behind this, they say, is that it:
"would increase transparency by allowing greater scrutiny of information by, for example, the civil society, and timely access to information by financial institutions, DNFBPs and overseas authorities."
While we civil society folks appreciate what appears to be an attempt by FATF to demonstrate that they have heard civil society's drumbeat on this issue, unfortunately what this shows is that they have not yet understood the variety of reasons for that drumbeat.
The core concept behind "beneficial ownership" or "incorporation transparency" is the idea that one should be able to determine the real people who ultimately own, control or benefit from the operations of a company.  FATF believes that knowing the beneficial ownership of companies is important for the banking sector so that they can better judge whether their corporate client is a money laundering risk, and it is important for law enforcement so that they can more easily follow the money in money laundering cases.  While FATF's limited scope (that of money laundering) may be leading to a somewhat siloed view of the issue, understanding, and indeed embracing, the wider need for transparency of beneficial ownership information could be instrumental in making a much stronger case for countries to comply with FATF Recommendations 24 and 25.
So, what are those reasons, and why are such a variety of types of organizations (both for-profit and not-for-profit) in favor of making sure beneficial ownership information is available to the public?  In no particular order:
Banks want this information in the public realm so that they have a reliable place to look for information to begin the vetting process on their account-holder and potential account-holders;
Financial companies want this information in the public realm because the 2008 financial crisis taught them that not knowing who their contract counterparties are is a significant threat to global financial stability, and an increase in their own exposure to risk;
Businesses want this information in the public realm so that they can better vet potential business partners, whether in joint ventures, as suppliers, or as service providers—including with regard to Foreign Corrupt Practices Act compliance;
Investors want this information publicly available so they can adequately gauge their own exposures;
Anti-corruption groups want this information in the public realm to counter both grand corruption (making it harder for corrupt political elites to use anonymous companies to hide assets around the world) and business corruption (ensuring that businesses are more easily able to determine if there is a political elite behind the company they are contracting with);
Voters and political watchdogs think it is important in order to understand who is behind campaign donations, and whether anonymous companies are being used to circumvent democracy-safeguarding, public reporting requirements;
Budget watchdogs want to make sure that the government knows who it is contracting with, especially in light of the use of anonymous companies to fraudulently bilk programs like Medicare of billions of dollars or fraudulently take advantage of preferential bidding procedures and to circumvent debarment for prior fraud;
Taxpayers want this information in the public realm to eliminate a commonly-used method of tax evasion and tax fraud;
Academics want this information publicly available so that they can analyze it in their research; and
Journalists want this information in the public realm because, like law enforcement investigators, they often have to abandon their journalistic investigations when they reach anonymous companies.
But FATF does make a good point in the Guidance—where the information is in the public realm, it will certainly allow for "greater scrutiny" of the information.  They do not continue to explain, however that this will also result in better quality information.  Companies will want that publicly available information to be correct.  Beneficial owners will want that information to be correct (at least where they are erroneously listed as beneficial owners!).  Journalists, civil society, and others will flag information that needs to be corrected when anomalies arise.
If we are going to tackle the problem of anonymous companies as they affect all aspects of society, we need to be thinking more holistically about the issue and about the solutions.  We appreciate that FATF has a specific mandate which limits the scope of its thinking on this issue.  But, if that scope can't be broadened, then perhaps FATF is not the right body to be setting international standards on beneficial ownership issues.
__
Heather Lowe serves as legal counsel and director of government affairs at Global Financial Integrity (GFI), spearheading the organization's advocacy efforts in the U.S. and internationally.
Image: OECD and FATF Headquarters in Paris, by Celette (Own work) [CC-BY-SA-3.0], via Wikimedia Commons