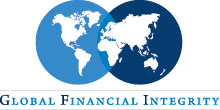 GFI Engages, Third Quarter 2015
By Tom Cardamone, October 6, 2015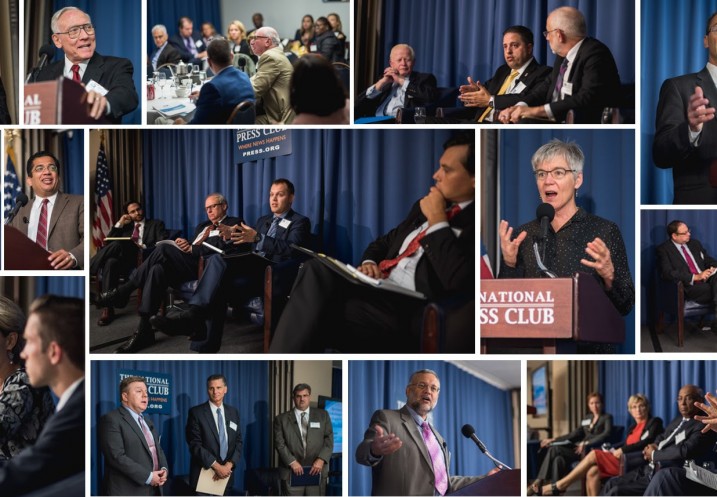 A Quarterly Newsletter on the Work of Global Financial Integrity from June to September 2015
Global Financial Integrity is pleased to present 
GFI Engages
, a quarterly newsletter created to highlight events at GFI and in the world of illicit financial flows. We look forward to keeping you updated on our research, advocacy, high level engagement, and media presence. The following items represent just a fraction of what GFI has been up to since June, so make sure to check our
website
for frequent updates.
Global Financial Integrity Conference: Illicit Financial Flows: The Most Damaging Economic Problem Facing the Developing World
Based on the culmination of work GFI has done with the support of the Ford Foundation including a book by GFI, the conference included discussions and keynote remarks from experts on the nature of IFFs, country-level perspectives, and how and why curtailing these IFFs should be a priority for the global community.
Panelists and speakers included:
Anders Agerskov – Head, Preventive Services Unit, World Bank
Dr. Anders Åslund – Resident Senior Fellow, Dinu Patriciu Eurasia Center, Atlantic Council
Raymond Baker – President, Global Financial Integrity
Dr. Leonardo Burlamaqui – Associate Professor of Economics, State University of Rio de Janeiro
Tom Cardamone – Managing Director, Global Financial Integrity
John Cassara – Special Agent (Retired), U.S. Department of Treasury and U.S. Customs Service; Consultant, SAS Institute
Hector X. Colón – Unit Chief, HSI Trade Transparency Unit, U.S. Department of Homeland Security
His Excellency Jose L. Cuisia, Jr. – Ambassador of the Philippines to the United States
Clark Gascoigne – Deputy Director, Financial Accountability and Corporate Transparency Coalition
Peter E. Harrell – Founder and Principal, Prospect Global Strategies
Dr. Dev Kar – Chief Economist, Global Financial Integrity
Dr. Huguette Labelle – Former Chair of the Board, Transparency International
Eric LeCompte – Executive Director, Jubilee USA
Heather Lowe – Legal Counsel and Director of Government Affairs, Global Financial Integrity
Porter McConnell – Director, Financial Transparency Coalition
Jackson Miller – Analyst, C4ADS

Dr. Lester A. Myers – President, Center of Concern
Dr. Irfan Nooruddin – Associate Professor, Edmund A. Walsh School of Foreign Service, Georgetown University
Gretchen Peters – Executive Director, Satao Project
Dr. Thomas Pogge – Leitner Profesor of Philosophy and International Affairs, Yale University
Sarah Pray – Senior Policy Analyst, Open Society Foundations
Adriana de Queiroz – Consultant, A2 Global Trade
Ambassador Ebrahim Rasool – Founder, World For All Foundation
Tamara Razin – Senior Economist, Statistics Department, International Monetary Fund
Jean Ross – Program Officer, Democratic Participation and Governance, Ford Foundation
Matthew Salomon – Senior Economist, Global Financial Integrity
Robert S. Siberski – Special Agent (Retired), US Customs Service
Evgeny Shumilov – Economic Attaché, Embassy of the Russian Federation
Dr. Rogério Studart – Associate Professor, Federal University of Rio de Janeiro
Dr. Concepcion Verdugo Yepes – Economist, Legal Department, International Monetary Fund
Dr. Duncan Wood – Director, Mexico Institute, Woodrow Wilson International Center for Scholars
Global Financial Integrity Report Launch: Flight Capital and Illicit Financial Flows to and from Myanmar: 1960-2013
On Thursday, September 10, 2015, Global Financial Integrity held a book launch for its recent report Flight Capital and Illicit Financial Flows to and from Myanmar: 1960-2013 at the National Press Club in Washington, DC. The event featured a brief presentation of the report and its findings by GFI Chief Economist Dr. Dev Kar, followed by a panel discussion with Vikram Nehru of the Carnegie Endowment for International Peace and Aaretti Siitonen of the Embassy of Finland. A question & answer period followed the discussion.
Advocacy
Global Financial Integrity applauds the official adoption of the Sustainable Development Goals (SDGs) by the UN General Assembly last week in New York. This marks the first time that illicit financial flows—which are estimated at close to $1 trillion per year—are considered a part of the development equation. Target 16.4 of the agenda includes a goal to "reduce illicit financial and arms flows, strengthen the recovery and return of stolen assets and combat all forms of organized crime" by 2030.
GFI Policy Counsel Liz Confalone and Legal Counsel & Director of Government Affairs Heather Lowe have been busy this quarter with meetings with Members of the U.S. House of Representative, educating them on the importance of beneficial ownership information in light of House hearings on the financing of terrorism, where the topic was repeatedly raised. Heather has also continued to work with the B-Team to engage business leaders on the subject, with productive meetings in New York.
In addition to advocacy on beneficial ownership, Ms. Lowe and Ms. Confalone have begun to counter anti-base erosion and profit shifting (BEPS) messaging that is beginning to circulate around the U.S. Congress in an effort to prevent the U.S. from stalling vital global action needed to curtail offshore profit shifting.
As Ms. Lowe prepares to take over the Chairmanship of the Financial Transparency Coalition (FTC) in October, she has been hard at work preparing the FTC's 2016 Work Plan with GFI's FTC colleagues around the world. She is looking forward to a productive tenure working with organizations around the world to combat illicit financial flows.
High Level Engagement
The GFI Team spent a significant amount of this quarter working closely with a developing country government to stem trade-related IFFs, and we look forward to continuing that engagement.
On September 28th, 2015 GFI Managing Director Tom Cardamone served as a panelist for a Side Event for the UN summit in New York. The panel, organized by the European Commission, was titled Collect More – Spend Better: A Contribution to the 2030 Agenda for Sustainable Devleoplemt. Mr. Cardamone addressed the challenges that tax evasion, tax avoidance and illicit financial flows pose for development.  The discussion was moderated by Klaus Rudischhauser, the Deputy Director-General for Internatioanl Cooperation and Development, European Commission. Other panelists included:
Lilianne Ploumen – Minister for Foreign Trade and Development Cooperation, Netherlands and Co-Chair of the Global Partnership for Effective Development Cooperation
Pascal Saint-Adams – Director of the Center for Tax Policy and Administration, OECD
Viktor Gaspar – Director of the Fiscal Affairs Department, International Monetary Fund; Former Minister of Finance, Portugal
Wu Hongbo – United Nations Under-Secretary General for Economic and Social Affairs, DESA
Hon. Cecily Mbarire – Member of Parliament, Republic of Kenya
Neven Mimica – Commissioner for International Cooperation and Development, European Commission
Davor Ivo Stier – Member of the European Parliament, Committee on Development
On September 16th and 17th, the OECD held its fourth Forum on Tax and Crime. Hosted by the Netherlands Tax and Customs Administration, the Forum drew over 200 senior officials and specialists from over 70 countries and international organizations who came together to address priority issues that cut across disciplines and national borders. The discussions at the Forum showed the continued threat posed by tax crimes and other financial crimes and the important role tax administrations can play in curtailing it, recovering the proceeds and bringing criminals to justice. The President of GFI, Raymond Baker, gave a presentation on the 17th titled "Financing for Development: Enabling developing countries to tackle illicit flows."
New Publications
September 2015

This publication, written by

GFI Chief Economist Dev Kar

and

GFI Junior Economist Joseph Spanjers

, is the summation of a great partnership with the Ford Foundation. The book features five condensed and updated quantitative country studies on illicit financial flows (IFFs) from India, Mexico, Russia, the Philippines, and Brazil by GFI Chief Economist Dr. Dev Kar, as well as chapters written by GFI President Raymond Baker and Managing Director Tom Cardamone. Dr. Thomas Pogge, Leitner Professor of Philosophy and International Affairs at Yale University and Erik Solheim, the chair of the OECD's Development Assistance Committee, also have chapters in the book.

September 2015

This report, written by

GFI Chief Economist Dev Kar and GFI Junior Economist Joseph Spanjers

, finds that insularity, isolation, and economic instability along with entrenched governance deficits have characterized the country since independence. The study specifically focuses on trade misinvoicing—the fraudulent over- and under-invoicing of trade transactions— which accounted for the majority of the country's illicit financial outflow.
Featured Table
Myanmar: Underground Economy, Illicit Flows, and Capital Flight (percent of GDP)
GFI's recent report Flight Capital and illicit financial flows to and from Myanmar: 1960-2013 examines the impact of Illicit Financial Flows on Myanmar's development. The chart above examines the link between Myanmar's underground economy, IFFs and Capital Flight. We find that as a percent of GDP, the underground economy remained relatively stable throughout the 1960s and 1970s, before spiking upwards sharply in the 1980s. It returned to a more normal level in the 1990s and increased in the 2000s. The red bars in the chart represent the ten-year average shares of the underground economy to GDP, except for the 2010-2013 period, during which the share declined as a result of political and economic reform. If sustained, such policies bode well for the country's future.
Select Media Hits
The Washington Post, September 24, 2015
The Wall Street Journal, September 22, 2015
NBC News, July 16, 2015
Thomson Reuters Foundation, July 16, 2015
The Economist, July 11, 2015
The Wall Street Journal, July 10, 2015
Forbes India, July 1, 2015
Quartz, June 10, 2015
Business Insider India, June 5, 2015
Select Blog Posts
Heather Lowe, July 22, 2015
GFI Welcomes Two New Staff Members

Brija JohnsonBrija Johnson is a Communications and Graphic Design Associate at Global Financial Integrity. Prior to joining GFI, Brija worked in marketing, government, and technology. She has had experience in Graphic/Web Development and Design as well as Digital Media. Brija received a BS in International Business and a BS in Marketing with a Minor in Technology Entrepreneurship from the University of Maryland. She also has a Web Design Certificate from Montgomery College.
Matthew SalomonMatthew Salomon is Senior Economist at Global Financial Integrity (GFI). Matt joined GFI following more than thirty years as an economic adviser to members of the U.S. Congress and staff, serving first as a Senior Economist in the Macroeconomic Analysis Division of the Congressional Budget Office and later as Chief Economist for the Senate Committee on the Budget, and as Chief Economist for the Joint Economic Committee. Prior to his public service, he was an Economist at a private consultancy, specializing in the design and use of macroeconomic and inter-industry models. Matt brings his experience and technical background to support the analytical integrity of GFI's research and to contribute to the quality of its publications. He holds degrees in political economy (MS, Johns Hopkins University, 1982), mathematics and economics (BA/MA, Boston University, 1978), and literature (MFA, American University, 2007).