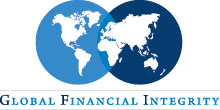 What Fixing the Vatican Bank Means for All Banks

Reforms at the Vatican Bank Should Pave the Way for Transparency Improvements at Larger Financial Institutions
Last week, Pope Francis announced that French investor Jean-Baptiste de Franssu will head the Institute for Religious Works (IOR). Franssu's appointment, as well as the appointment of an entirely new board, signals a new phase in the Holy See's project to restore faith in the scandal-ridden bank.
Franssu's predecessor, German Ernst von Freyburg, is credited with initiating the process of freezing and blocking suspicious accounts at the bank, having blocked 3,000 of the 19,000 total accounts. Cardinal George Pell, the Vatican's top finance official, hopes to continue this legacy, saying "our ambition is to become something of a model in financial management rather than a cause for occasional scandal."
This transition, however, has generated substantial losses for the bank. The closed accounts accounted for between 60 and 70 million dollars of assets leaving the bank. An audit by Promontory Financial also added to the price tag.
However, these losses may be short-lived. In this impressive overhaul, Pope Francis and Cardinal Pell hope to rebuild the bank from the bottom up and increase its structural integrity. By bringing the bank up to international transparency standards and employing a more finance-savvy board—rather than individuals associated with the clergy—the bank hopes to garner more opportunities for investment and increase its popularity, bringing in new religious patrons and account-holders.
Aside from the fact that the bank is privately held, the possibility of this overhaul is due in no small part to the bank's specific clientele, which generally caters to Catholic charities, families, and the clergy. With a boost in PR, transparency, and integrity, the bank may become a much more attractive option for financial services. In a press release, the IOR stated:
Thanks to this decision, the IOR now focuses only on Catholic institutions, clerics, employees or former employees of the Vatican with salary and pension accounts, as well as embassies and diplomats accredited to the Holy See.
Yet the Pope's actions reflect on more than just the Vatican Bank.  Amidst scandals in large banks like BNP and Credit Suisse, the world has seen a lack of individual accountability and compliance in the banking sector. A successful organizational change in the Vatican Bank may pave the way to change that.
Though small, the Vatican Bank is well-known. The fact that it is taking such impressive steps to root out fundamental problems should be an example to larger banks and demonstrate that thorough, sweeping changes are the right way to go. Without attacking a bank's fundamental issues—whether by conducting thorough reviews, firing individuals, or delivering farther-reaching penalties like a dollar-clearing ban—bad behavior will remain. Fines like those imposed on BNP just end up being seen as "the operating cost of business" and won't generate large-scale institutional changes.
The Vatican Bank shows us that this modus operandi, however, is not sustainable. Pope Francis's foresight in nearly closing the bank, then demanding instead that it be severely improved, points to the need for trust in the financial sector, especially in banks. The Vatican Bank knows this well, having lost their correspondent accounts with JP Morgan and HSBC in 2012 due to the scandal. Bad judgment calls by banks and their executives make them excessively risky institutions: an unattractive trait to investors, customers, and financial regulators alike.
This risk is especially prominent for European banks, argues Financial Times' senior columnist John Plender, because they are undercapitalized compared to their American counterparts. Should European Banks continue to engage in risky behavior—especially when it involves using the U.S. dollar—shareholders and regulators will have long-term concerns. At the heart of Europe, as well as a member of the European MONEYVAL coalition, the Vatican Bank's actions will be well-noticed.
The steps the Vatican Bank is taking to curb money laundering and illicit transactions are a keen long-term solution. It will be interesting to see how far this transformation goes, and will not be without lessons for banks both big and small.
Image Source: Flickr. Some Rights Reserved by Nicola