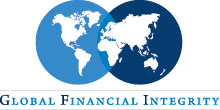 Accelerated IFF Agenda Reports
The Accelerated IFF Agenda is a set of 14 recommendations that identify steps African governments can take to jump-start the process of addressing illicit financial flows (IFFs).
[wptab name='Overview']
Overview
IFFs are an issue of critical importance if African countries are to mobilize the domestic resources needed to achieve the Sustainable Development Goals and the African Union Agenda 2063, among other initiatives. In real terms, addressing IFFs is about ensuring that African economic resources support African economic growth—and that growth improves living standards for all.
Among the recommendations are suggestions to establish within each country multi-agency approach to fight IFFs, to collect information to identify corporate ownership, and certain tax-related measures. Most of the content will be familiar to those who work on the issue of illicit financial flows. GFI and a group of experts from NGOs across Africa have combed through the many working documents and reports published by African governments, African organizations, and inter-governmental bodies over the past few years to identify some of the fundamental measures that must be implemented first before other initiatives can be built upon them, as well as some measures that we think can be taken more quickly to have more immediate effect. The Accelerated IFF Agenda is not intended to re-invent the wheel, it is intended to help get the wheels moving to combat IFFs.
[/wptab]
[wptab name='Read Agenda']
Read the Agenda

In addition to downloading the full PDF of the study, the full report can be read, shared, and embedded via the Scribd window below.
[/wptab]
[wptab name='Recommendations']
Recommendations
Create Governmental IFF Policy
Establish Multi-Agency Units within Governments to Address IFFs
Include IFF Accountability within the African Peer Review Mechanism 
Promote Financial Transparency
Establish or Enhance Online Corporate Registries, Make Information Publicly Available, and Require Beneficial Ownership Information as Part of the Registration Process
Adopt the Open Contracting Data Standard
Require Disclosure of Beneficial Ownership Information from all Government Contract Bidders
Require Disclosure of Beneficial Ownership Information in Political Asset Declarations
Establish Government/Independent Measurement Mechanisms for Extracted Natural Resources
Increase Enforcement Efforts and Powers
Adopt a Law Clearly Prohibiting Trade Misinvoicing
Establish Specialized Asset Forfeiture and Recovery Units and/or Advocate for the Creation of a Special Office of Asset Recovery within the African Union 
Tackle Tax Evasion and Avoidance
Join African Tax Information Sharing Networks
Establish Transfer Pricing Units within Tax Authorities
Require Public Country-by-Country Reporting by Multinationals
Prevent Financial Crime
Mandate Rigorous Customer Due Diligence and Suspicious Activity Reporting Programs within Banks
Empower Strong and Effective Financial Intelligence Units (and create them if not yet established)
Several of the actions identified above require that certain information be made available to the public. Countries may also want to consider adopting a more wide-ranging law, regulation or policy that provides the public with greater access to government information and data, often called freedom of information provisions.

[/wptab]
[end_wptabset skin="gray" ]