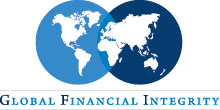 Accelerated IFF Agenda
What is the Accelerated IFF Agenda?

The Accelerated IFF Agenda was a project completed by GFI and five partners in 2016-2017. It is a set of 14 recommendations that identify steps African governments can take to jump-start the process of addressing illicit financial flows (IFFs). IFFs are an issue of critical importance if African countries are to mobilize the domestic resources needed to achieve the Sustainable Development Goals and the African Union Agenda 2063, among other initiatives. In real terms, addressing IFFs is about ensuring that African economic resources support African economic growth—and that growth improves living standards for all.
Among the recommendations are suggestions to establish within each country a multi-agency approach to fight IFFs, to collect information to identify corporate ownership, and certain tax-related measures. Most of the content will be familiar to those who work on the issue of IFFs. GFI and a group of experts from NGOs across Africa have combed through the many working documents and reports published by African governments, African organizations, and inter-governmental bodies over the past few years to identify some of the fundamental measures that must be implemented first before other initiatives can be built upon them, as well as some measures that we think can be taken more quickly to have a more immediate effect. The Accelerated IFF Agenda is not intended to re-invent the wheel, rather, it is intended to help get the wheels moving to combat IFFs.
Next Steps for the Accelerated IFF Agenda
We look forward to discussing the Agenda with African government officials and civil society organizations, identifying where a country may already be implementing recommendations and how they may be able to begin working on others. Though we will be reaching out to begin those dialogues, we encourage governments and civil society members to reach out to us if this project piques your interest.
Who Contributed to the Agenda?
The following individuals contributed to the creation of the Accelerated IFF Agenda:
Centre Régional Africain pour le Développement Endogène et Communautaire (CRADEC), Yaoundé, Cameroon
Jean Mballa Mballa, Directeur
Civil Society Legislative Center (CISLAC), Abuja, Nigeria
Auwal Ibrahim Musa (Rafsanjani), Executive Director
Global Financial Integrity, Washington, DC, USA
Raymond Baker, President
Heather Lowe, Legal Counsel & Director of Government Affairs
Liz Confalone, Policy Counsel
TrustAfrica, Abuja, Nigeria
Donald Ideh, Project Director, Nigeria Anti-Corruption and Criminal Justice Reform Fund
Pan African Lawyers' Union (PALU), Arusha, Tanzania
Donald Deya, Chief Executive Officer
Tax Justice Network-Africa (TJN-A), Nairobi, Kenya
Jason Rosario Braganza, Deputy Executive Director
Crystal Simeoni, Policy Lead – Tax and International Financial Architecture
We look forward to broadening our outreach and collaboration with other African individuals and organizations in the coming years and encourage interested parties to contact us at [email protected].