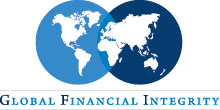 The Road Ahead: Sudan and Anti-Corruption
By Marija Sunjka
Sudan became notorious for its corruption under President Omar al-Bashir. The Bashir regime lasted for three decades, before it was overturned by the Sudanese Army following protests in 2019. After Bashir's removal, he was arrested and sentenced for two years in a social reform facility due to the corruption and other crimes he was involved in. Nearly US$113 million of Bashir's assets were seized following his arrest, including US$25 million which he admitted was given to him by the Crown Prince Mohammed Bin Salman of Saudi Arabia.
Under the Bashir regime, it was difficult to meaningfully address corruption, in part due to the administrative setup of the country. Even though Sudan had signed conventions such as the UN Convention Against Corruption and the African Union Convention on Preventing and Combating Corruption, they have not been ratified. Since the 2019 toppling of the Bashir regime, Sudan's transitional government has struggled to address the country's high levels of corruption. Although a new legal framework for anti-corruption is being built in Sudan, there has not yet been a significant change in practice due to systemic corruption from the Bashir regime. 
One of the issues being addressed is the definitions of corruption in the Sudan Penal Code of 2003, including the precise definitions of corruption or attempts of corruption, bribery, the bribery of foreign officers and money-laundering. Another issue is the public disclosure of wealth held by public officials. Although the country requires the disclosure of wealth owned by public officials, this has failed to stop  long-standing corrupt practices, including the exploitation and abuse of the difficult economic situation by the wealthy and ruling elites. While this law helps to protect civil servants and others who expose and report on corruption, overall there remains weak enforcement on corrupt practices. 
With the establishment of Sudan's transitional government in 2019, after three decades of the Bashir regime, addressing corruption has become a top priority for the country. Nevertheless, drastic changes are still needed in the approach to corruption in order for the country to be successful. Some steps the government needs to take include providing new mechanisms for citizens to hold the government accountable, and ensuring that citizens are able to do so safely. Of particular importance is the need to reduce human rights violations against civilians, and prevent violations from inflaming domestic tensions between groups based on religious and ethnic identities. In essence, a major overhaul of the country's governance structure is required in order to successfully address corruption. This must include eliminating the traditional pathways for corruption that have long enabled public officials to enrich themselves.
Currently, the legislation for the anti-corruption commission (ACC) has been approved by the Council of Ministers and needs to be approved once again by a joint meeting for the sovereignty and ministers councils or by the transitional parliament, which unfortunately has not yet been formed. However, legislation approval is not an end in and of itself. There is a lot of work that needs to be done towards establishing an effective anti-corruption commission. The Sudan Democracy First Group, a leading civil society organization and an ally of GFI, is working on monitoring the implementation of the ACC through a series of panels held with the government and other key stakeholders.
Keep watching this space for further developments from GFI and its allies on developments in Sudan.
Marija Sunjka is a Fall 2020 and Spring 2021 policy intern with Global Financial Integrity and an undergraduate international student from Serbia, at the University of Virginia, where she is studying Foreign Affairs.