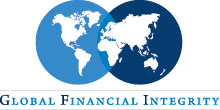 Kenya's Removal from FATF's Gray List Doesn't Mean Much

Don't get too excited about Kenya's removal from the Financial Action Task Force's (FATF) gray list.
The FATF list of "high risk and non-cooperative jurisdictions" is a list of countries that the organization believes to be doing very little in the global fight against money laundering and terrorist financing. The list is based off a series of 40 recommendations that it expects countries to abide by to reduce money laundering and terrorist financing. These recommendations include, among other things, the regulation of banks and other financial institutions. Countries that do not adequately address these expectations are placed on the black or gray list based on varying degrees of compliance.
In 2010, FATF placed Kenya on a list of high risk countries for delays in enacting laws to tackle criminal financial activity as well as a failure to track money laundering.
Yet, this year, FATF decided that Kenya would be removed from the watch list. Henry Rotich, cabinet secretary for the treasury of Kenya, said:
On the basis of the on-site visit report, the FATF concluded that Kenya has established the legal and regulatory framework to address the strategic deficiencies that the FATF had identified.
The FATF review found that Kenya had made progress by introducing laws to identify and freeze terrorist financing, creating a more effective financial intelligence unit, and penalizing people who did not comply with anti-money laundering rules.
Nevertheless, the fact that Kenya has been removed from the list should be terrifying to everyone, both due to what it means for Kenya and for what it says about FATF—the international anti-money laundering standard setting body.  Kenya still remains the single easiest place in the world for a criminal or terrorist to open an anonymous shell company to launder their illicit proceeds, according to researchers at the University of Texas-Austin, Brigham Young University, and Griffith University. Moreover, though Kenya has allegedly set up better regulations to monitor suspicious financial activity, there still remain substantial loopholes that allow companies to conduct illicit transactions.
Anonymous shell companies are the number one tool used by criminals to launder their money, according to Lanny Breuer, the former Assistant U.S. Attorney General.  This is the number one tool for laundering illicit money, and Kenya is the easiest place to establish one of these "phantom firms," so you'd naturally assume that Kenya would be at the top of FATF's black list, not being removed from the watch list altogether.  The fact that FATF is ignoring the elephant in the room should give pause to us all.
FATF and the international community should instead be urging Kenya to immediately implement policies to collect meaningful beneficial ownership information on the true, human owners of all legal entities formed in the country and then make such information readily accessible in a public registry, as we noted in our May report, "Hiding in Plain Sight: Trade Misinvoicing and the Impact of Revenue Loss in Ghana, Kenya, Mozambique, Tanzania, and Uganda: 2002-2011."
Failing to address anonymous Kenyan companies is damaging not just to the global financial system, but also to the Kenyan economy.  That same GFI report found that more than US$13.5 billion flowed illegally into or out of Kenya from 2002 through 2010 through the misinvoicing of trade transactions, fueling crime and costing the Kenyan government at least US$3.92 billion in lost tax revenue.
In reality, Kenya's removal from FATF's gray list really doesn't change the facts: the country still remains a major money laundering hub. Unfortunately, with its removal from the list, Kenya won't be as closely monitored moving forward, despite remaining a bastion of illicit money.
So, don't congratulate Kenya quite yet.  Instead, join GFI in calling on Kenya to create public registries of beneficial ownership information.
Image: Flickr / Some Rights Reserved by  Olli Pitakänen