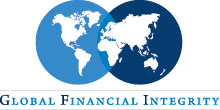 Financial Transparency and Human Rights in Africa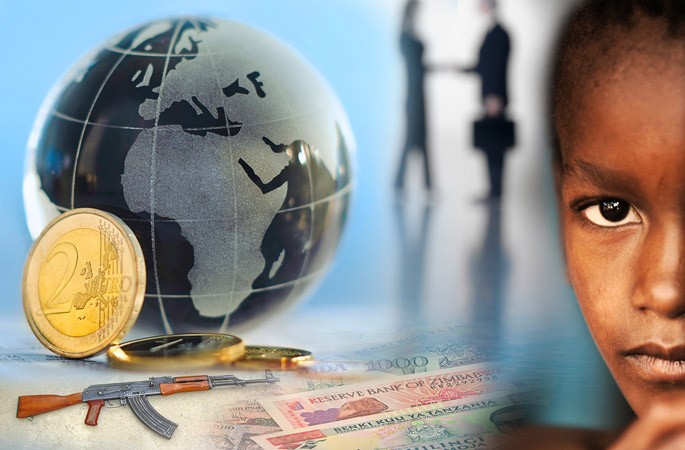 Fostering Greater National and Regional Economic Opportunity in Africa through Human Rights and Financial Transparency
FES, GFI, and IBAHRI present a May 18-20th conference in Johannesburg on the links between human rights and illicit financial flows in Africa.
Event Details
Date: May 18, 2015 –
May 20, 2015
Venue: University of Johannesburg
(Auckland Park Kingsway Campus)
Building:
Council Chambers, Madibeng Building
Registration Deadline:
May 8, 2015
Register Now

A Conference on Human Rights and Illicit Flows
[wptab name='Overview']
Overview
The Friedrich-Ebert-Stiftung (FES), Global Financial Integrity (GFI), and the International Bar Association's Human Rights Institute (IBAHRI) are partnering to host a three-day conference in Johannesburg, South Africa from May 18th-20th on the connection between human rights and illicit financial flows from Africa.
The event will feature both international and African experts on Human Rights and Illicit Financial Flows, and it will include high-level technical discussions on human rights, financial transparency, economic development, natural resources, security, crime, and more.
The event is Part I in a multi-year, global conference series on the "New Haven Declaration on Human Rights and Financial Integrity."
Journalist Opportunity
Journalists based in Sub-Saharan Africa wishing to cover the event can apply for a special opportunity to do so, provided in collaboration with the Thomson Reuters Foundation. To learn more and apply for the opportunity, click here.
[/wptab]
[wptab name='Agenda']
Agenda
Day 1—May 18
13:30-14:00 Registration
14:00-14:15 Welcome Remarks
14:15-14:45 Keynote Remarks – How are Human Rights and Financial Transparency Connected?
14:45-16:15 Session I – What are the Long-Term Human Rights and Development Consequences of Financial Opacity?
16:15-16:45 BREAK
16:45-18:15 Session II – Human Rights, Financial Integrity, and Economic Opportunity in Africa: Where do we stand?
19:00-21:00 RECEPTION
Day 2—May 19
09:00-09:30 Keynote Remarks – How can Businesses Practice Financial Transparency to Promote Human Rights?
09:30-10:45 Session III – A Wealth of Natural Resources: Can financial transparency stave off human rights abuses and the resource curse?
10:45-11:15 BREAK
11:15-12:30 Session IV – The Business of Conflict: Does the global shadow financial system fuel and support Africa's violent conflicts?
12:30-13:30 LUNCH
13:30-15:00 Session V – From Millennium to Sustainable Development Goals: Is transparency the key to unlocking our human potential?
15:00-15:30 BREAK
16:00-17:30 Strategic Breakout Sessions
Strategy I – How do we Strengthen the Concept of Economic Rights as Human Rights?
Strategy II – How do we Strengthen the Legal Framework for Linking Financial Transparency and Human Rights?
Strategy III – How do we Apply the Linkages to Policies Aimed at Promoting Human Rights and Curtailing Illicit Flows?
17:30-18:00 Reports from Breakout Sessions
18:00-18:30 Wrap-up Discussion
Day 3—May 20
08:30-11:00 Establishing a Virtual "New Haven" Network for Africa
[/wptab]
[wptab name='Logistics']
Logistics
Scroll down for information on logistics, accommodations, and more.
Dates: May 18-20, 2015
Venue
Council Chambers
Madibeng Building
University of Johannesburg
Address
University of Johannesburg
Kingsway & University Rds
Auckland Park
Johannesburg
2092
South Africa
Please note that conference attendees are responsible for making/funding their own travel arrangements.
Languages: The conference will take place in English.
Accommodations
A block booking for accommodation with preferential rates is available at:
Sunnyside Park Hotel
Princess of Wales Terrace, Parktown, 2041, Johannesburg
Email: sunnyside@legacyhotels.com
Tel: + 27 (0) 11 640 0400
Fax: + 27 (0) 11 640 0400
Website: www.legacyhotels.co.za/en/hotels/sunnyside
Note: Make the booking under 'FES South Africa' to ensure the preferential nightly rate.
Getting to the Conference
Airports
O.R. Tambo International Airport, Johannesburg (JNB)
Airport Transportation
OR Tambo International Airport is serviced by the Gautrain, an integrated transport system, linking 3 metropolitan areas – Johannesburg, Pretoria and Ekurhuleni. It provides passengers with fast, efficient and safe transportation.
For a user guide in taking the Gautrain from the airport to the closest station to the hotel accommodation, Park Station, see here: http://join.gautrain.co.za/Assets/Download/Gautrain_User_Guide_FA.pdf
A shuttle transfer from Park Station to Sunnyside Hotel can be arranged for guests through the Front Desk.
Visas
Information on visa requirements and exemptions for visiting South Africa are available here: http://www.dha.gov.za/index.php/immigration-services/apply-for-a-south-african-visa
Conference Fees and Costs
There is no fee to attend the conference.  Complimentary lunch and coffee breaks will be provided.
We regret to inform you that Global Financial Integrity, FES, and IBAHRI are unable to provide funding for travel, accommodation, or per diems for the conference. We apologize for any inconvenience this may cause.
There is a very limited amount of funding available for local, Sub-Saharan Africa-based journalists who participate in a media workshop being organized around the conference by the Thomson Reuters Foundation.  For more information on the journalist workshop, and to apply for it, click here.
What to Do in Johannesburg
Information on things to do in Johannesburg can be found at www.joburgtourism.com.
Questions
Please send any questions to Christine Clough at cclough@gfintegrity.org / +1 202 293 0740 ext. 231.
Press Inquiries
Please direct all press inquiries about the event to Clark Gascoigne at +1.202.293.0740 ext. 222 / cgascoigne@gfintegrity.org.
[/wptab]
[wptab name='Speakers']
Speakers
Confirmed panelists and speakers currently include (in alphabetical order):
Brian Ashley, Director, Alternative Information and Development Centre
Raymond Baker, President, Global Financial Integrity
Ivor Chipkin, Executive Director, Public Affairs Research Institute
Christine Clough, Program Manager, Global Financial Integrity
Mojanku Gumbi, Independent Non Executive Director, African Bank Investments Ltd.
Claude Kabemba, Executive Director, Southern Africa Resource Watch
Serges Djoyou Kamga, Associate Professor, University of South Africa
Shauna Leven, Anti-Corruption Campaign Director, Global Witness
Siphosami Malunga, Executive Director, Open Society Initiative Southern Africa (OSISA)
Rafael Marques de Morais, Founder and Director, Maka Angola
Amol Mehra, Director, International Corporate Accountability Roundtable
Tendai Murisa, Executive Director, 

Trust Africa

Savoir Mwambwa, Policy and Advocacy Manager, Tax Justice Network-Africa
Cecilia Njenga, Regional Programme Coordinator, Southern Africa, United Nations Environment Programme (UNEP)
Adriano Nuvunga, Executive Director, Centre for Public Integrity (Mozambique)
Silas Olan'g, East and Southern Africa Manager, Natural Resource Governance Institute
Thomas Pogge, Leitner Professor of Philosophy and International Affairs, Yale University
Shirley Pouget, Senior Programme Lawyer, International Bar Association's Human Rights Institute (IBAHRI)
Hubert René Schillinger, Geneva Office Director, Friedrich-Ebert-Stiftung
Khadija Sharife, Financial Researcher, African Network of Centers for Investigative Reporting (ANCIR); Investigative Dashboard (Africa)
Ed Stoddard, Senior Correspondent, Commodities, Southern Africa, Reuters
Renate Tenbusch, South Africa Resident Director, Friedrich-Ebert-Stiftung
David Ugolor, Executive Director, African Network for Environment and Economic Justice (ANEEJ)
Stay tuned for information on additional speakers in the near future.
[/wptab]
[wptab name='Images']
Images
Photos from the conference are available below as well as on our Facebook page.

All photos were taken either by Christine Clough or Clark Gascoigne of Global Financial Integrity.
License: CC BY-NC-ND 3.0
[/wptab]
[wptab name='Twitter']
Twitter
FES, GFI and IBAHRI are using the #AfricaRights hashtag on twitter to discuss the conference on social media.  Join the conversation:
[/wptab]
[end_wptabset skin="default" location="top" ]