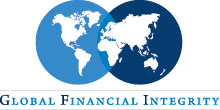 Capitalism Confronting Democracy and the Challenge for the Media
Join Global Financial Integrity for an event presented by our DC Forum program on the challenges the media faces when addressing capitalism and democracy.
Event Details
Location:
Virginia Room Mayflower Hotel 1127 Connecticut Ave NWWashington, D.C. 20036
Register Now
Capitalism Confronting Democracy: The Challenge for the Media
4:00 – 4:30
Coffee and Greetings
 
 
4:30 – 4:35
Welcome and Introductions 
 

Tom Cardamone, President & CEO, Global Financial Integrity

4:35 – 4:40
Perils and Promises of Democratic Capitalism
 

David Cay Johnston, Pulitzer Prize Winner, author of Free Lunch

;

Perfectly Legal

;

Divided: The Perils of Our Growing Inequality

, and founder of the DCReport

4:40 – 5:30
Capitalism Confronting Democracy: The Challenge for the Media
 

Annie Boyajian, Freedom House, Vice President of Policy and Advocacy, Mark Palmer Distinguished Fellow, and frequent contributor to Freedom in the World, Freedom on the Net, Nations in Transit, and Freedom House's reporting on transnational repression
Larry Diamond, William L. Clayton Senior Fellow, Hoover Institution, and Mosbacher Senior Fellow in Global Democracy, Freeman Spogli Institute, Stanford University. Author of Ill Winds and cofounder of the Journal of Democracy
Ed Luce, U.S. national editor and columnist, The Financial Times, author of The Retreat of Western Liberalism; Time to Start Thinking: America and the Specter of Decline, coauthor of FT Swamp Notes
Peter Coy, Economics Writer, The New York Times Opinion, formally with Bloomberg Businessweek

5:30 – 5:55
Audience questions and answers
 
 
5:55 – 6:00
Closing Remarks
 

Raymond Baker, author of Invisible Trillions
Space is limited, so please RSVP directly to Christopher Gomes at cgomes@gfintegrity.org as soon as possible.
This is an in-person event. It will not be streamed or recorded.