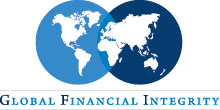 Book Launch: The Enablers by Frank Vogl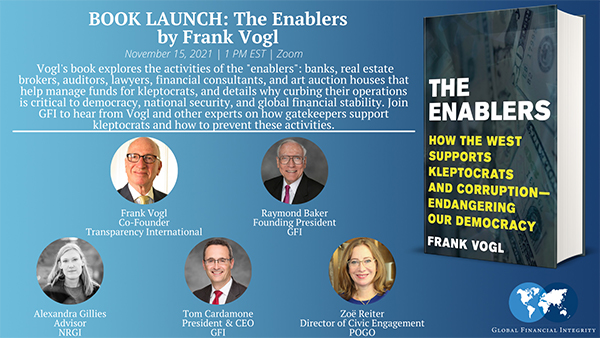 Join GFI for our upcoming Book Launch Event for Frank Vogl's new book "The Enablers: How the West Supports Kleptocrats and Corruption – Endangering Democracy."
Join GFI for our upcoming Book Launch Event for Frank Vogl's new book The Enablers: How the West Supports Kleptocrats and Corruption – Endangering Democracy.
Authoritarian regimes in many countries, and the men that lead them, depend on the international management of licit and illicit funds under their control. The vital management services are provided by "THE ENABLERS" – banks, real estate brokers, auditors, lawyers, financial consultants, and art auction houses headquartered on Wall Street, in the City of London, and in other major international financial capitals. Vogl details the massive scale of the activities of today's enablers for their kleptocratic clients and why curbing their operations is critical to secure democracy, enhance national security, and ensure global financial stability.
GFI will be joined by the book's author, Frank Vogl, and other experts in the field to discuss the book, the actions of these enablers, and how countries can curb their operations.
SPEAKERS
Frank Vogl, Co-Founder, Transparency International and Author, The Enablers
Raymond Baker, Founder, Global Financial Integrity
Tom Cardamone, President and CEO, Global Financial Integrity
Zoe Reiter, Director of Civic Engagement, Project on Government Oversight and Co-founder of Anti-Corruption Data Collective
Alex Gillies, Advisor, Natural Resource Governance Institute
To Pre-Order The Enablers, visit: