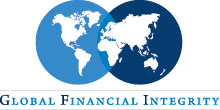 ACAMS US Capital Chapter March Learning Event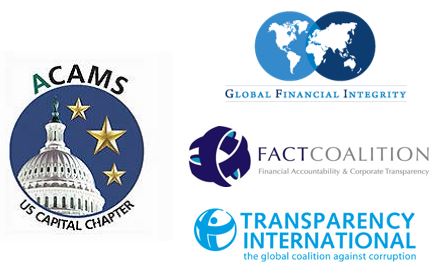 "As it happens, more corporations – anonymous and public – are established in the United States each year than in any other jurisdiction… While company formation is big business the dark side of anonymous entities is readily apparent."
Event Details
Time: 9:00-10:30 EDT
(registration beginning at 8:30)
Price: Free for chapter members
$25.00 for non-members
Closest Metro stations: McPherson Square (Orange/Blue/Silver)
Farragut North (Red)
Register Now
Panel Discussion on Beneficial Ownership and Corporate Transparency
The ACAMS US Capital Chapter is pleased to partner with Global Financial Integrity, the FACT Coalition, and Transparency International for another in our series on beneficial ownership and corporate transparency.
Join us for a morning panel with our experts as they discuss the importance of beneficial ownership transparency as a tool to combat money laundering, crime and corruption, as well as the broader domestic and international contexts. They will provide updates on newly introduced federal legislation that would require U.S. companies to disclose their beneficial owners, and share insights into the political landscape surrounding the prospects for this legislation.  Coffee and muffins will be provided.
This event is worth 2 CAMS credits!