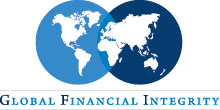 A Piece of the Puzzle: Building Sudan's Economic Future
By Tom Cardamone, June 1, 2020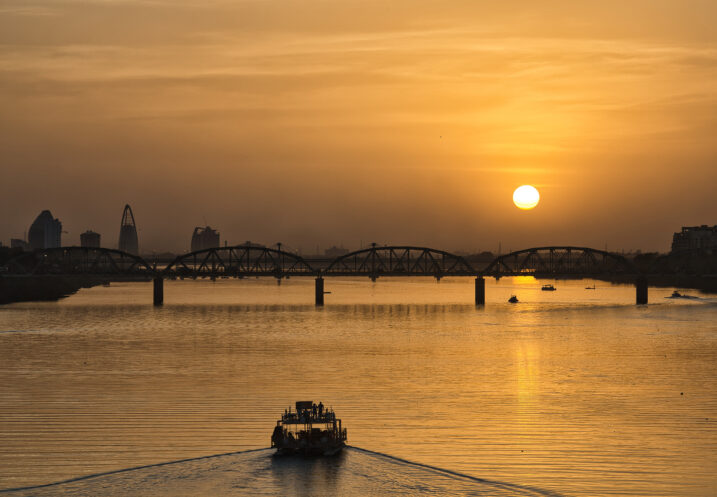 As Sudan's transitional government works to extricate itself from decades of mismanagement, civil strife and corruption it faces hydralike challenges before it will be able to stabilize the economy and provide adequate services to its beleaguered populace. This includes a massive level of external debt close to US$60 billion, an inflation rate that has rocketed to nearly 100 percent, a requirement to pay hundreds of millions of dollars in damages to the families of those killed in the 1998 bombings of US embassies in Nairobi and Dar es Salaam, as well as exclusion from the global banking system and multilateral aid due to its US-designated status as a state sponsor of terrorism.
There is no silver bullet that will solve these problems, of course. But a new report by Global Financial Integrity (GFI) reveals many of the challenges the government faces in its oil and gold sectors – including the estimated dollar losses due to misinvoicing – which, if addressed, would create some badly needed fiscal space. GFI found that during a seven-year period ending in 2018, the trade value gap in Sudan's oil and gold exports (a comparison of the value it reported as exports and the value reported by importing countries) was over US$8 billion. Additionally, the total trade value gap for all of Sudan's exports during the period was close to US$31 billion. The estimated revenue losses due to this value gap were well over US$5 billion, which is massive for a country with a GDP of US$40 billion.
Delving into the numbers, we see that while the trade value gap for gold and oil was similar at US$4.1 billion in each sector, the gap in the oil sector represented over 85 percent of the country's reported exports. From 2012-2018, Sudan reported exports of 62.3 million barrels, while its trading partners reported having imported over 112 million barrels. With a royalty rate of 12 percent and corporate income tax rate of 35 percent, the gap translates into a loss of almost US$2 billion alone. In the gold sector, the trade gap represented close to 48 percent of the official trade value, with Sudan reporting exports of 205,000 kilograms and trading partners reporting almost 405,000 kilograms in imports during the same period. Using the annual royalty rate paid by gold producing firms, it is possible to estimate a loss of over US$575 million as a result of the value gap.
In both the oil and gold sectors, a lack of transparency in how concessions and contracts are awarded creates unfair competition and the possibility of corrupt practices. Further, there is confusion about which government agency holds the ultimate responsibility for sector oversight, leading to bureaucratic slowdowns and smuggling.  Additionally, customs enforcement is poor and its technical capacity is weak, resulting ultimately in a loss of trade tax revenues. Moreover, trading activities in the country's free trade zones are opaque (as in many countries), which can lead to a host of problems including tax evasion, money laundering and corruption. Addressing these issues through a strengthened legal and regulatory framework is key, as is establishing a registry of corporate ownership for all companies that do business in Sudan. Both of these would constitute fundamental steps toward greater transparency.
One area where additional funds could be put to immediate use is the health sector. Prior to the Covid-19 pandemic Sudan's health system was barely adequate. However, the pressure to respond to almost 5,000 cases has revealed that Sudan's health system is on the brink of collapse without new funding. To make matters worse, Sudan is ineligible for the recently announced aid from the World Bank and others, due to its designation on the US State Sponsors of Terrorism list. Given this crisis, US Senator Bob Menendez (D-NJ) introduced a bill last month calling on the US government to use its influence to allow multilateral funding institutions to provide humanitarian assistance to Sudan.
The country's education system is also starved for funds. The World Bank notes that Sudan spends just 2.2 percent of its GDP on education, but other estimates suggest the amount could be half that figure. By comparison, Niger, a country with an economy one-quarter the size of Sudan's, spends twice as much on schools. Additionally, according to the annual Human Development Index compiled by the United Nations Development Programme, Sudan's children can expect no more than eight years of education on average, placing the country close to the bottom of global rankings.
As the Sudanese government works to address myriad economic problems, it might take some solace from several of the country's thought leaders. As part of GFI's analysis, 20 individuals from government, business, academia and civil society were interviewed to capture their views on the country's future. Perhaps surprisingly, 80 percent had an optimistic or somewhat optimistic view of the country's economic outlook. Moreover, all 20 respondents agreed that the agriculture sector had the most growth potential. Despite years of economic hardship, this positive outlook indicates that political will may exist to address the systemic problems in the trade, oil and gold sectors, which ultimately could help Sudan increase collection of vital revenues.
Indeed, the nation has already begun the process of building its economic and democratic future, and there is certainly cause for hope that it will be a bright one.