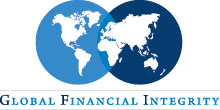 GFI Content
In addition to cutting edge research, GFI produces a wide-range of content intended to disseminate information effectively to a variety of audiences. GFI hosts and participates in events, and produces videos, factsheets, and more as part of this advocacy. Working in collaboration with other organizations and coalitions, GFI is able to produce informative and engaging content that appeals to various audiences. 
GFI hosts events with key voices and stakeholders to present research and provide recommendations to decision-makers on how to make changes that accomplish our goals. These events convene government officials, multi-lateral institutions, civil society organizations and journalists.
Speaking Engagements
As a leader in the field of financial transparency, GFI is often asked to speak at, moderate, or participate in events hosted by organizations with common goals or issue areas. These speaking engagements offer an opportunity for GFI to reach a broader audience and collaborate with other organizations in the advocacy space. 
In addition to reports and blogs, GFI produces fact sheets, videos, and briefs to engage with a wider audience and improve advocacy efforts. GFI works with a range of civil society partners to create new methods of sharing information.